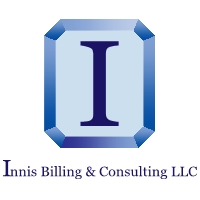 Unleash your practice's true revenue potential
Howell, NJ (PRWEB) May 02, 2014
Just as relentless changes in the nation's healthcare delivery system puts financial and legal pressure on providers nationwide, it challenges providers to adapt, differentiate and continue to build value. At Innis Billing, understanding that decreasing providers' growing receivables and increasing cash flow is critical to the success of today's medical practitioner. Choosing the wrong collections company can be more devastating than the current healthcare changes.
Hire Innis Billing & Consulting LLC and let your practice achieve its true revenue potential. With Innis Billing's help a practice can take control of its financial future and focus on its patients.
About 25% to 30% of all medical claims are not paid on the first submission nationally. If that big billing company or a provider's staff does not have enough time to properly work an A/R, this could mean lost revenue. Let Innis Billing put that money back where it belongs.
There will be no excuses as to why a provider's claims was not paid. Innis Billing cost effective billing service helps Provider increase productivity and maximize revenue, all while focusing on what really matters-patients' health.
Whether a provider is currently billing in-house or using a billing service, visit Innis Billing website and inquire about the available services.
WEB SITE: http://www.innismedbilling.com
Visit Innis Billing today and be on the fast track to:

Quicker Reimbursement
Reduce Aging
Minimize Office Expenses
Eliminate Claim Denials
Increase Profit
Improve Cash Flow