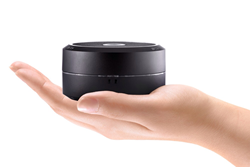 Rokit Boost has become an Official Amazon Vendor
New York, NY (PRWEB) May 06, 2014
Rokit Boost prides itself on enhancing the mobile user experience by innovating high-end mobile user products that complement or build on top of today's leading mobile devices. Recently, the company reached a new milestone due to its growing brand appeal among consumers.
Building upon its strong record as a seller on Amazon, Rokit Boost was recently certified by Amazon as an official Amazon.com vendor. Now Rokit Boost's bestselling line of mobile consumer accessories will be sold and shipped by Amazon itself—a strong testimony of Rokit Boost's brand credibility and consumer value.
Rokit Boost's Track Record on Amazon
Over its tenure of approximately four years as an Amazon seller, Rokit Boost maintained a stellar record. In that time, the company maintained an overall record of 4.9 out of 5 stars from hundreds of consumer reviews, of which it received 1,013 positive reviews (99% of all reviews) and zero negative reviews. Rokit Boost's line of consumer electronic accessories has also maintained strong product ratings. At present, these products' ratings vary from 4.5 to 5 out of 5 stars.
Great Products for Today's Mobile Users
Rokit Boost offers an extensive line of innovative, upscale consumer electronic accessories that greatly complement today's leading mobile devices. Consumers can benefit from many state-of-the-art accessories including: high-performance iPhone battery cases, convenient and easy-to-use power banks, wireless mini Bluetooth speakers, high-quality Bluetooth headsets with a built-in microphone, and highly functional Bluetooth wireless keyboards.
Rokit Boost also offers refurbished mobile consumer products at reduced rates so that mobile users can enjoy great-quality mobile accessory products without pricing emerging as a major concern.
In addition to receiving great reviews on Amazon, Rokit Boost has been endorsed by many bloggers in the online tech and mobile accessories space. Many bloggers endorse Rokit Boost's bestselling products for their efficacy and exceptional performance value, made available at highly affordable rates.
Other Key Consumer Information
On top of great products, Rokit Boost is committed to exceptional customer service. All of Rokit Boost's products come with a 1-year warranty. Should a product have a problem, it comes with a 30-day money back guarantee. Technical support for all mobile accessories can also be found at Rokit Boost's technical support forum: http://forum.rokitboost.com/
All Rokit Boost products are available for purchase through Rokit Boost's online store as well as through select online retailers. Please visit http://www.rokitboost.com/ for more details.
About Rokit Boost
Rokit Boost is a pioneer of affordable, high-quality mobile accessories. Whether they are innovations including iPhone charger cases, Bluetooth headphones, or wireless Bluetooth speakers/microphones, Rokit Boost's team seeks to add substantial enhancements to great existing products. The company also offers a refurbishment program of certified products for exceptional customer value, at reduced pricing.