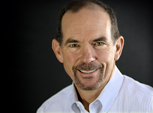 Chino, Ca (PRWEB) May 16, 2014
Bertolini Inc. announces a new member to the team. Bob Wiltsey, Director of Sales, has joined Bertolini Inc. after 27 years in print and online advertising sales and management. As VP of an independent directory company, Bob gained valuable insight into economically helping leaders stretch their limited budgets to gain maximum results. As technology changed, so did the methods brick and mortar businesses utilized to continue to grow their customer base. By aiding in converting traditional print advertisers to online digital advertisers, Bob also established himself as a digital leader assisting small businesses across Southern California. Bob also has a background in major donor fundraising for World Vision and currently serves on his church board for benevolence and capital improvements. His connection to financial stewardship practices and the free market makes him a perfect fit as the Director of Church Sales. Bob is a native to Southern California and enjoys outdoor activities such as sailing, cycling, and hiking.
What attracted Wiltsey to Bertolini Inc. was the fact that as a family owned business, Bertolini is clearly the industry leader with an excellent reputation in the marketplace. The integrity of Bertolini is exemplary, believing in promising exactly what they can deliver and avoid exaggeration when communicating to their customers. "This is what people want when doing business today. In today's competitive climate, you either have to be the cheapest or the best. That is the two business models followed by most companies in the market. While there are plenty of cheap re-sellers of Chinese imports, we strive to be the best – everything is made right here in the USA," says Bob Wiltsey.
Bob Wiltsey has great plans to contribute to Bertolini Inc. alongside with the Executive Team. Over the next 3 years they plan to deliver a broader range of products to the Church Market. They have a wide base of committed clients who trust Bertolini Inc. for their sanctuary seating and they are now able to deliver tables and chairs suitable for all of their ministry centers.
Another big area for growth is in their soft industrial, third space, and camp facilities. Bertolini Inc. has very durable seating designs that, when combined with the latest fabric technology, produces an excellent stain resistant seat that is multi-functional and looks great in worship and banquet settings. This multi-purpose chair saves in facility costs as one room can be used for several functions using the same chair.
Wiltsey is looking forward to continued growth by combining relevant church seating products at affordable prices both in the US and to dealers around the globe.
Bertolini Sanctuary Seating is a design leader in the use of ergonomically correct chair design and its Flex fit seat design technology for churches. Their chairs are light and strong. Their expertise in the manufacture of quality stackable seating and commitment to superior customer service wins the appreciation of congregations worldwide. To find out more visit http://www.sanctuaryseating.com.