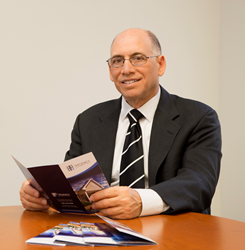 Somerset, New Jersey (PRWEB) May 04, 2014
The Community Associations Institute, a nationwide organization for property management professionals, has named Glen A. Masullo, CMCA, PCAM, of Somerset to its national Government Affairs' Managers Licensing Task Force.
Masullo, who is chief financial officer of Regency Management Group LLC, also serves on the CAI-New Jersey chapter's Legislation Action Committee, which recently was designated the chapter's "2013 Committee of the Year" for its ongoing efforts in Trenton to license property managers, as well as for its advocacy efforts on Capitol Hill.
"CAI committees in nine states, including New Jersey, are currently seeking licensure for managers of condominium, cooperative and homeowner associations, and it's a primary goal for our team," Masullo said.
"We almost got it done this year—a property manager licensing bill passed both houses of the state legislature, only to be pocket-vetoed by the governor. We're working now to gather data to address the governor's concerns, and we'll try again," he said
That work led to Masullo's national CAI task force appointment, he said. "The national organization is looking to us for policy guidance to aid chapters around the country as they explore manager licensure in their states."
Legislative Summit Seeks FEMA Relief Eligibility
Other New Jersey members of the national CAI Managers Licensing Task Force are attorney Ronald L. Perl of Hill Wallack, Princeton; attorneys Jennifer Loheac and David J. Ramsey of Becker & Poliakoff, Morristown; and Sue Howe, CMCA, AMS, PCAM, of RCP Management, Monroe.
Masullo and colleagues from CAI-NJ's Legislation Action Committee were among CAI delegates from around the country who met in October with congressional leaders and regulators (FHA, FEMA, and the Federal Housing Finance Agency) in Washington, D.C., to address issues that are critical to community associations.
Part of a first-ever federal Legislative Summit organized by CAI and led by Perl, who chairs CAI's federal Legislation Action Committee, this advocacy effort focused on reversing the current ineligibility of community associations to obtain FEMA relief in the wake of disasters like Hurricane Sandy, as well as on housing reform and other issues.
About Regency Management Group LLC
Now marking its seventh year, Regency Management Group LLC provides residential property management services to approximately 15,000 residential units, located in more than 75 different residential communities in Monmouth, Ocean, Mercer, Middlesex, Essex and Somerset counties, as well as 300,000 square feet of office space in New Jersey and Pennsylvania.
Founded by CEO Elaine Warga-Murray, CMCA, AMS, PCAM, and Masullo in 2007, the company is based in Howell and maintains offices in Somerset, Hamilton and South Orange.
Regency Management Group also provides consulting services, including preparation of initial budgets and proforma operational guidelines for developers of community association properties, and management audits for community associations and self-managed communities.
About the Community Associations Institute
The Community Associations Institute is an international organization dedicated to building better communities. CAI provides information, education and resources to all community association stakeholders, including community managers and homeowner leaders.
The New Jersey Chapter of CAI (CAI-NJ) is dedicated to enhancing the quality of community association living, through education, legislative advocacy and professional development. CAI-NJ is the second-largest chapter in the United States, with more than 1,700 members. It provides continuous education and resources to help members stay abreast of current news, laws and issues affecting community associations in the state of New Jersey.