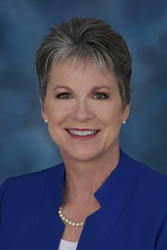 Denton, TX (PRWEB) May 02, 2014
Texas landowners are at the center of the Texas BLM (Bureau of Land Management) Land Grab. At risk is the private property of Texas landowners to the tune of 90,000 acres along a 116 mile stretch of the Red River's southern border.
Both Governor Rick Perry and Attorney General Greg Abbott have declared a "Don't Mess with Texas" message on national news programs. A copy of AG Abbott's letter can be found at this link - http://www.foxnews.com/politics/interactive/2014/04/22/greg-abbott-letter-to-bureau-land-management/.
Additional articles are popping up in periodicals across the country. See Reno Gazette-Journal [http://www.rgj.com/story/news/politics/2014/04/24/amid-nevada-fight-texas-land-dispute/8125195/
Now is the time to unite through "Voice for Texas" (http://www.VoiceForTexas.com) which serves to educate private property owners and put public officials in place who support private property rights. The only group completely dedicated to protecting private property owners is the REALTOR® organization. It is vital that the consumer property owner know what is being done to ensure the local, state and/or federal government is not able to regulate, fine, assess or grab Texas land away from the rightful owners and that Texas legislators are the private property advocates for us.
We need to stand up and stand together to support those legislators!
The local REALTORS® through their association, Greater Denton Wise County Association of REALTORS®, "GDWCAR" has an upcoming 5K on May 10 entitled "THE TEXAS HOMERUN 5K" which supports efforts to educate and inform consumers by uniting them for a day of fun.
Please help support this group who is fighting to ensure public officials show support toward private property legislation.
Go to http://www.TexasHomerun.com and sign up or contribute and be involved.
Saturday, May 10th
Pricing Schedule:
$45 per runner until May 7, 2014
$55 per runner on race day
Register Today. Join us at South Lakes Park in Denton, TX