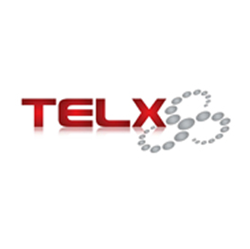 Miami, FL (PRWEB) May 05, 2014
Backing up data provides businesses with the confidence that their important data is safe and secure no matter what. Important files can accidentally be deleted all the time; data can become corrupt; and natural disasters can leave an office and its computer system in ruins. With a solid backup and recovery plan business data can be recovered from any of these situations. Without a good data backup plan, there is no "Plan B". The team of experts at computer repair services provider Telx Computers announced they are now providing businesses with data backup and storage for worry-free operations. Telx are now offering better backup services to keep business' important data safe.
Backing up data can be as simple as burning a CD with a copy of essential files or backing them up onto a flash or jump drive. A redundant copy of all of critical information can also be stored in a secure data center. When a computer system crashes, the important stuff is still safe and easily restored at any time.
Before setting up a backup plan, consider what type of backup is needed. Does only data need to be backed or does the computer need to be backed up as well? Most online automatic backup storage services only provide backup services to the hard data on the computer and do not include the software used to create the file.
For critical data, such as a database, redundant backup sets that extend back for several backup periods should be used. For less important data, such as daily user files, an elaborate backup plan isn't necessary, but they still need to be backed up regularly to ensure that the data can be recovered easily.
About Telx Computers:
Telx Computers, a Miami computer services company, provides full-service informational technology services all year long, 24 hours a day for each day of the week.
Their mission: To maximize client IT effectiveness, reduce system downtime, manage information through remote monitoring, and minimize impact to service levels during scheduled system upgrades.
The highly acclaimed tech support Miami organization is one of the premier IT companies available for immediate help desk questions, computer repairs and remote support.
The highly-skilled IT staff is known for their expertise in developing resilient information infrastructures to eliminate glitches and ensure businesses run smoothly.
The PC repair services company offers proactive, fixed-price IT support programs designed to maintain expenses associated to technology issues while providing network monitoring and support.
For questions or inquiries, please visit http://www.telxcomputers.com/contact-us/ or call 1.800.698.3594, local: 305.935.3876.