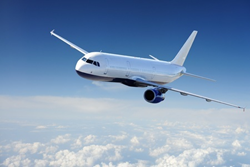 Flip My Miles offers a cash option that makes the mileage redemption process much easier and more efficient.
New York, NY (PRWEB) May 10, 2014
Flip My Miles offers cash payments for points or rewards earned through credit card rewards programs. They also buy airline miles earned from those who travel frequently. Participants can earn much more in cash value from their rewards and miles by selling them than they would for trading them into airlines.
When an individual flies often with a particular airline for business or for leisure, they earn airline miles.  Those miles can be saved and turned in for an airline ticket, but there are often many restrictions. Flip My Miles offers a cash option that makes the mileage redemption process much easier and more efficient.
Credit card rewards are very similar. Individuals can exchange the rewards for cash through their credit card company, but they don't always realize as much in return as expected. With Flip My Miles, individuals can now exchange the rewards for cash on their card or bonus discounts. Only Flip My Miles gives them the kind of value for their rewards that they deserve.
People who sell their miles, bonus points, or rewards to Flip My Miles will realize a higher rate of return than they will anywhere else. Security and privacy are also important, so information is protected with the highest level of security.  There is currently no other mileage broker in the industry with the corporate travel relationships needed to keep Individuals information safe and secure.  When it comes to making the payment, the terms are flexible enough to be of benefit to any consumer. Individuals can accept payment through check or direct deposit without lengthy delays. In addition, as soon as the points are received, the payment can be made via PayPal.
Flip My Miles wants to make this process as rewarding and simple for the consumer as possible. Everything can be done through the site, but consumers are also welcome to call the provided number if that makes them more comfortable with the process.
About Flip My Miles
Flip My Miles offers the highest payouts for airline miles and credit card rewards in the industry. Consumers not only receive fast service and the best rates; they also learn about other ways they can use their purchasing power to earn even more money. Visit http://flipmymiles.com to learn more.