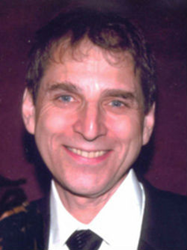 Haverstraw, NY (PRWEB) May 02, 2014
Dr. Robert Tracey of General & Laser Assisted Dentistry (GLAD) announces the expansion of the areas in which his practice serves, offering laser gum surgery in Haverstraw, NY and surrounding areas. Gum disease is especially prevalent in the United States, and Dr. Tracey offers several treatments, such as the Laser Assisted New Attachment Procedure (LANAP®), that may be able to help patients arrive at a solution for their problem before any other issues begin to arise. The symptoms of gum disease, such as bleeding gums, should be fairly obvious to those suffering, yet many American adults do not seek out treatment. With this expansion, Dr. Tracey is trying to change that.
Gum disease is already a serious issue in this country, as 47.2 percent of all American adults have some form of periodontitis, with the majority of those individuals suffering from at least moderate gum disease. When left untreated, gum disease can lead to a number of complex issues, including the loss of teeth. While tooth loss may seem like a severe result, there is also the chance that sufferers of gum disease may eventually develop cardiovascular disease or even cancer, as many recent studies have indicated links between these types of major illnesses and gum disease.
LANAP® is offered by Dr. Tracey as a method to combat the effects of gum disease. While not everyone may be a candidate for this procedure, it is considered an effective means for the treatment of gum disease, helping patients eliminate any periodontal issues they may have been suffering from, including bleeding gums. Now that Dr. Tracey is offering this laser gum surgery in Haverstraw, NY and surrounding areas, more patients may be able to avoid the complications that could arise from untreated gum disease.
Anyone interested in learning more about LANAP® or determining their own eligibility for the procedure should contact Dr. Tracey's office to schedule an appointment for a consultation. For patients with bleeding gums, having the availability of laser gum surgery in Haverstraw, NY represents a very valuable treatment opportunity.
About the Doctor
General & Laser Assisted Dentistry (GLAD) is a general practice offering personalized dental care for Pomona, NY gum disease patients since 1982. Dr. Robert Tracey received his Bachelor of Science degree in Mathematics from The City College of NY, Magna Cum Laude and Phi Beta Kappa. He attended dental school at Columbia University and graduated with honors. Dr. Tracey completed a hospital-based residency program at Bronx Municipal Hospital Center/Albert Einstein Medical Center. He is part of one percent of dental professionals providing the LANAP® FDA cleared laser procedure for gum disease treatment. He has appeared on Fox5 News demonstrating laser dentistry, and he has lectured and published articles about laser dentistry. To learn more about GLAD and their dental services, visit their website at http://www.roberttraceydds.com and call 845-262-6504.