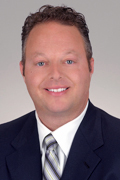 There are a number of compliance risks regarding acquiring IT assets in a merger.
Southlake, Texas (PRWEB) May 05, 2014
Many large mergers and acquisitions have been in the headlines since the beginning of the year: IBM announced on March 4th the acquisition of Cloudant, Inc., and on April 10 reported an agreement to purchase SilverPop. Others listed in the April 4 LA Times include Facebook's announced acquisitions of WhatsApp for $19B and Oculus for $2B, and Google's purchase of Nest for $3.2B and DeepMind for $500M.
M&A transactions usually involve due diligence on the part of the purchaser, but many times it is not accompanied with a risk assessment. "There are a number of compliance risks regarding acquiring IT assets in a merger, and it's important that the purchaser ensures that the hardware and software included in the transaction has necessary ownership documentation and that all software licenses are compliant. We recommend IT asset due diligence because it provides an immediate return on investment," said Robert J. Scott, Managing Partner of Scott & Scott, LLP.
The risks of software non-compliance can be very costly because liability attaches at the time of the closing without regard to fault or knowledge.
A buyer who is looking to purchase the assets of another entity may consider the following strategies for limiting its risk exposure and ensuring smooth post deal operations:

Review all deployments and entitlements
Add software asset schedules to deal documents
Negotiate new license terms
Seek indemnification from seller
Negotiate pre-closing expenses to be paid by the seller
Use holdbacks or price adjustments to cover contingencies
After a buyer has acquired the assets of an organization or is involved in some other type of merger, it could result in a disruption to post-deal operations to find itself in the position of defending a copyright infringement claim by the original licensor. Any time an organization is considering an acquisition, it is recommended that it seek the advice and counsel of an attorney experienced in software license agreements.
About Scott & Scott, LLP (http://www.scottandscottllp.com) is a leading intellectual property and technology law firm representing businesses in matters involving software licensing. Scott & Scott, LLP's legal and technology professionals provide software audit defense and software compliance solutions, all protected by attorney-client and work-product privileges.
-30-