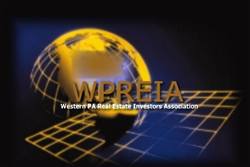 "Without a doubt the easy, concise way the program was presented by a talented, knowledgeable teacher, Ron LeGrand..." - John McWilliams Mars Pa
Pittsburgh, PA (PRWEB) May 06, 2014
Anyone who is interested in learning how to create a lifetime of passive income should plan to attend this seminar. The Pittsburgh REIA is very selective about the speakers that headline the Financial Freedom Seminar. Ron LeGrand is one of the nation's most sought after speakers. He has been teaching people how to replace their income with real estate investments for nearly thirty years. Many of Ron's students have gone on to become successful real estate investors. Because of this, he has earned the nickname "the millionaire maker". Ron LeGrand is on the board of the American Real Estate Investors Academy. This very selective group is made up of some of America's top real estate mentors.
Ron LeGrand has spoken on stage for Donald Trump and to crowds as large as 20,000 people. Ron has also spoken for well-known figures such as Robert Kiyosaki, Rudy Giuliani, Tony Robbins, Larry King, Dr. Phil, Suzie Orman, and many others. He has personally bought and sold over 2000 houses, while doing millions of dollars-worth of commercial property deals. Ron has created dozens of home study course. He is also a New York Times best-selling author. This once broke auto-mechanic is considered by many to be the premier real estate guru in America today.
There are a lot of student testimonials from Ron Legrand's career, but one local investor is quoted as saying, "Without a doubt the easy, concise way the program was presented by a talented, knowledgeable teacher, Ron LeGrand. Your ability to convey complete concepts in such a way that the "average" person can quickly grasp the concepts that will allow them also to become multi-millionaires. Thank you." - John McWilliams Mars, PA
Ron LeGrand will be in Pittsburgh for one day only. This seminar is the first of the Pittsburgh Real Estate Investors Association Financial Freedom 2014 Series. Tickets for this event are on sale now. To reserve a seat, go to http://PittsburghREIA.com. No location has been selected as of yet. The organizers are trying to find a room big enough to house the crowd as many area hotels do not have a large enough space. Area vendors who wish to participate in this seminar should contact Josh Caldwell of the Pittsburgh REIA by email at PittsburghREIA(at)aol(dot)com.
The Pittsburgh Real Estate Investors Association is responsible for bringing many of the high profile real estate educators to Western Pennsylvania. Pittsburgh REIA is a local group of investors who have used real estate as a vehicle to achieve financial freedom. The group is open to anyone who has a dream of becoming successful. Many of the group's activities focus on training to become better entrepreneurs. The education focused club also works to teach members the best techniques to make money as real estate investors, landlords, and house flippers. The third leg of the real estate clubs foundation is the members only discount program. This discount program covers a wide array of products and services which are designed to save money for anyone who owns property. Some of the more prominent national companies that offer discounts to members of the Pittsburgh REIA are Home Depot, Lowes, Sherwin Williams, and Sears Commercial. There are nearly three dozen special discounts in all. For more information about membership in one of Pennsylvania's fastest growing entrepreneur clubs, follow this link http://PittsburghREIA.com.
Real estate investors who are not able to attend the event should consider signing up for Ron LeGrands Gold Club. This education rich newsletter series is one of the best in the industry. New and experienced real estate investors should also take a look at Ron's newest book "How To Become A Quick Turn Real Estate Millionaire In A Bad Economy".