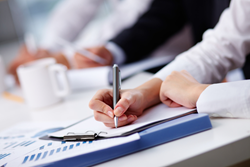 While drug education and law enforcement can help limit the problem, two decades of experience in saving lives has proven to Narconon Arrowhead staff that effective drug rehab is one of the most essential parts of the solution.
Canadian, Oklahoma (PRWEB) May 05, 2014
Narconon Arrowhead recently released a new training brochure to the public. It is a comprehensive, clearly written and highly informative introduction to the basics and essentials of helping others to overcome addiction, the basics of substance abuse, and a helpful guide to seeking and finding the most suitable and workable method of drug rehabilitation treatment for individuals needing help.
The Addiction Referral Specialist
An Addiction Referral Specialist (ARS) is an individual with the knowledge to not only help salvage the addicted person, but can also serve in the community to help resolve the problems stemming from drugs and drug abuse by working closely with others who are working with addicts and the issues of addiction, such as teachers, ministers, social workers, law enforcement, judges, lawyers and doctors.
The Addiction Referral Specialist can also earn a part or full time income as a result of their calling to help save lives from substance abuse.
Addiction Referral Specialist Training Manual
This comprehensive 87-page training manual includes all the basic information and instruction an individual needs to launch their activities as an Addiction Referral Specialist, and begin helping those in need without delay.
The subjects covered include, in part, how to work with the addict and the family of the addict, how to choose the best rehabilitation program, a very thorough review of the different modalities of addiction treatment, intervention, detoxification, and treatment choices.
All important drug rehab and related terms are clearly defined to ensure a thorough understanding of the subject, thus enabling a person new to the field to immediately begin effectively helping others to overcome substance abuse related problems.
The final nine pages of the training manual contain an extensive list of source references on the subject matter contained in the manual, all of which can be easily accessed online for further reading and study.
Treatment Choices
The chapter on treatment choices points out that with the information provided, the reader can then further study treatment programs and talk with rehab staff, thus resulting in a greater overall understanding and a heightened ability to answer further assist addict's families and answer any questions they may have.
The manual also advises that "doing your best to help is always the right answer", despite the fact that every attempt to help an addict may not be successful.
Support for the Addiction Referral Specialist
Narconon Arrowhead provides comprehensive support to those who are trained as an Addiction Referral Specialist, or interested in becoming an Addiction Referral Specialist, through its Department of Field Activities. Staff are available to answer any questions about the Narconon rehab program, addiction recovery in general, or to respond to requests for further training the drug rehabilitation field.
For more information on the Addiction Referral Specialist Training Manual, or on becoming an Addiction Referral Specialist and helping others overcome addiction, please call the Addiction Referral Specialist Hotline at 1-800-468-6933.
Narconon Arrowhead is a long-term rehabilitation center that cares deeply about the effects of addiction on our society's well-being. For questions regarding how to handle harmful situations, for information on the signs or effects of drug and alcohol abuse or for arranging the care of a loved one under the influence, please visit the Narconon Arrowhead website at http://www.narcononarrowhead.org or see the brochure at http://www.narcononarrowhead.org/addiction-recovery-specialist/.