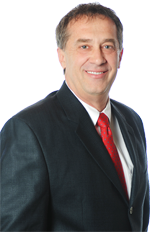 Bradenton, FL (PRWEB) May 05, 2014
Dr. Lindsay B. Eastman, a Bradenton, FL periodontist, continues his ongoing commitment to leveraging the best of today's technology as a means of providing the utmost in patient care by incorporating the Dentrix G5 chartless system into his two office practice. Patients who need dental implants, gum disease treatment, or other periodontal care can schedule time with Dr. Eastman at either of his locations and be assured that their records are available, giving them the comfort of knowing that Dr. Eastman always has what he needs to properly care for them.
The Dentrix G5 system connects all of the essential functions within Dr. Eastman's practice to deliver a seamless and cohesive experience for all patients. From dental records to insurance billings and more, all information is simply stored electronically, ensuring its constant availability and accuracy. With easier access to records, Dr. Eastman and his staff can better serve patients no matter which location they choose to visit. The days of sorting through mounds of paper records are gone, as all information is more quickly accessible.
As a leading Bradenton, FL periodontist, Dr. Eastman takes great pride in staying abreast of advances in dental technology and procedures as well as practical office efficiencies so that he can remain focused on the most important element—delivering outstanding patient care. That is why he is among the nation's top periodontists to provide innovative solutions such as laser gum disease treatment, implant supported dentures, cone beam x-rays, and the latest in dental implants.
Dr. Eastman's focus on patients is evident in all aspects of his practice. His extensive patient-centric website offers a wealth of information on many dental conditions and treatment options. He and his staff are always available to answer questions and make sure that their patients understand their treatments and feel comfortable with the quality of care that they receive. Patients in Bradenton, FL who are in need of a periodontist to receive dental implants, treat gum disease, or any other reason are invited to contact Dr. Eastman's office to schedule a consultation at either the 59th Street or Health Park Way locations today.
About the Doctor
Lindsay B. Eastman, DDS, MS, PA is a periodontist offering patients personalized dental care in Bradenton, FL since 1980. Dr. Eastman received his Doctor of Dental Surgery degree from Loyola University Dental School where he completed his Graduate training in Periodontics and his Masters of Science in Oral Biology. He received his Post-Graduate specialty training in Surgical Placement of Implants from Northwestern University Dental School, and completed Business Management Training from Pride Institute. He is part of one percent of dental professionals providing the LANAP® FDA cleared laser procedure for gum disease and periodontal treatment. To learn more about Dr. Eastman and his dental services, visit his website at http://www.bradenton-periodontist.com and call (941) 792-3899.