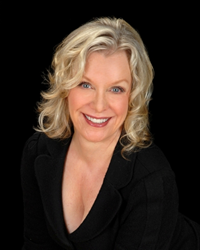 While the new survey results aren't revealing a doom-and-gloom scenario, it marks a mood toward austerity where affluent consumers will need extra coaxing in order to indulge in luxury.
stevens, PA (PRWEB) May 08, 2014
Those companies that market to the affluent consumer segment are going to have to be on the top of their sales game on this year, as a new attitude of austerity takes hold. Affluent consumer confidence as measured by Unity Marketing's exclusive Luxury Consumption Index (LCI) dropped sharply in early April 2014 to a level not seen since the depths of the recession in late 2008 and early 2009. The latest survey forecasting spending trends among affluent shoppers shows that they are more likely to save and invest any financial gains they accumulate over the next twelve months, rather than pick up the pace of spending on luxury or high-end goods and services.
Pam Danziger, president of Unity Marketing and lead researcher for the Affluent Consumer Tracking Study (ACTS) says, "The decline in the LCI in April is rooted in a move toward the middle in affluent's attitudes toward their financial status. That is, rather than feeling more positive, they see their financial status neither rising nor falling in the immediate future. As a result, they are in a holding pattern with 61 percent of the more than 1,400 affluent consumers surveyed saying they expect their level of spending on luxury goods and services to remain the same over the next twelve months."
The survey findings signal the rest of 2014 will be challenging for brands and companies that target the affluent heavy-lifting shoppers, who make up only 20 percent of U.S. households but account for more than 40 percent of total consumer spending. Marketers need to understand their customers' cautions and keep focused on delivering meaningful value to their customers and target customers. Danziger advises, "That means we must position our brands, our stores and our experiences as an 'investment' in the customers' improved quality of life, which will results in greater personal satisfaction and comfort, as opposed to an expense that leaves the customer cash-poor and in a weakened financial position. So focus on how the brand, the store, the services and experiences delivers a return on the customers' investment."
A new austerity is taking hold among affluents
Danziger cautions, "While the new survey results aren't revealing a doom-and-gloom scenario, it marks a mood toward austerity where affluent consumers will need extra coaxing in order to indulge in luxury spending. That means when it comes to shopping, the need to find a specific item, rather than to shop for recreation or inspiration, ranked as the top reason why affluents went shopping for high-end goods during the first quarter. That austerity also resulted in internet shopping (76 percent) and visits to discount department stores or their websites (68 percent) outranking any other type of retail destination as measured by both usage and individual shopping occurrences (both average 5.4 shopping occurrences during the three month study period).
Despite the austerity headwinds, affluents are still going strong for experiential luxuries, especially travel and fine dining. For example, over two-thirds of affluents enjoyed fine dining in the first quarter, with local independent fine dining establishments taking a significant share of their business, and ahead of local independent casual dining restaurants. Luxury travel and hospitality services too were widely enjoyed by a majority of affluents who averaged nearly one travel experience each month from January to March.
Commenting on what the results of the latest survey mean to luxury marketers, Tom Bodenberg, Unity Marketing's consumer economist, says, "It appears that a significant portion of the marketplace believes that fiscal conditions – which are the chief drivers behind consumer confidence- are neither improving nor declining. These conditions translate into reduced marketplace demand, especially for luxury and discretionary spending. So, we see no upticks, and a decline as the market is not as optimistic as it was one quarter ago. But, I think this decline may be more due to the influx of a new generation with needs that might NOT be entirely confirmed, let alone expressed, by luxury."
Bodenberg goes on to explain that Americans have grown accustomed to lowered expectations. "What makes this time different is that the American economy has been working under lowered expectations for almost seven years currently. Seven years of graduating college classes implicitly lowering expectations. Seven years of less-than-full employment and sub-optimization of economic output. Have the roosters come home to roost? No, there will still be a marketplace for the material expression of value, worth, identity, aspiration. It will make marketing even more of a challenge."
The latest ACTS survey was conducted among n=1,436 affluent consumers from April 7-15. The average income of those surveyed was $269,1000 and average age of 47.7 years, who shopped for one or more luxury or high-end goods and services during the first quarter 2014. The survey measures two tiers of affluents: the ultra-affluents (HHI $250,000 and above) who are the 'darlings' of luxury marketers and the HENRYs (High Earners Not Rich Yet) who are the mass affluent segment and increasingly important to luxury marketers who need to develop strategies to convert some of their discretionary spending to true heritage luxury brands.
About Pam Danziger and Unity Marketing
Pamela N. Danziger is an internationally recognized expert specializing in consumer insights for marketers targeting the affluent consumer. She is president of Unity Marketing, a marketing consulting firm she founded in 1992. Pam received the Global Luxury Award for top luxury industry achievers presented at the Global Luxury Forum in 2007 by Harper's Bazaar. Luxury Daily named Pam to its list of "Women to Watch in 2013." She is a member of Jim Blasingame: The Small Business Advocate's Brain Trust and a contributing columnist to The Robin Report.
Pam's latest book is Putting the Luxe Back in Luxury: How new consumer values are redefining the way we market luxury(Paramount Market Publishing, 2011). Her other books include Shopping: Why We Love It and How Retailers Can Create the Ultimate Customer Experience, published by Kaplan Publishing in October 2006; Let Them Eat Cake: Marketing Luxury to the Masses-as well as the Classes, (Dearborn Trade Publishing, $27, hardcover) and Why People Buy Things They Don't Need: Understanding and Predicting Consumer Behavior (Chicago: Dearborn Trade Publishing, 2004).