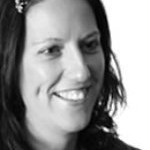 The subject of zero-hours contracts is a major issue for both employers and employees at present and needs to be urgently addressed
(PRWEB UK) 7 May 2014
Employment solicitor Justine Watkinson has called for the use of zero-hours contracts to be "urgently addressed" after the Office for National Statistics (ONS) revealed a total of 1.4 million zero hour contracts are being used across the UK. (i)
The study found that the contracts are being used in almost half of large UK businesses and are most prevalent within the tourism and catering industries. (i)
Justine Watkinson, Head of Employment Law at law firm Hillyer McKeown, said the contracts are popular "because they give flexibility to employers" and "are particularly useful where business is irregular and cannot be guaranteed, because the risk of paying staff when no work is coming in is averted.
"This means the danger of poor trading conditions is effectively transferred to the employee," Justine continued.
However, the contracts can be unpopular amongst employees, Justine said, with workers potentially facing immediate losses if work is not available.
"Their situation is similar to being self-employed in that the employer provides no buffer against hard times," Justine said.
"Employers may argue their businesses would fold altogether without zero hours contracts, while employees can claim such arrangements subject them to hardship."
Two weeks ago (25th April 2014) labour leader Ed Miliband called for new rights to be brought in for people on zero-hours contracts, describing the problem as an "epidemic" which was subjecting workers to "Victorian conditions". Miliband said that some workers he had spoken with had told him that they were unable to feed their families at times due to no guaranteed wage coming in from one week to the next. (ii)
However, this week (6th May 2014) the Government said that jobseekers must accept offers of zero-hours contracts or risk losing their benefits as a result. (iii)
Figures released by the ONS show those currently on zero hours contracts are mainly students, under 25 or over 65 and female. (i)
Justine continued: "The subject of zero-hours contracts is a major issue for both employers and employees at present and needs to be urgently addressed.
"From a legal perspective these arrangements remain permissible under the law, and a key point for individual employers and employees is that each contract can and should be drafted to reflect the bargain they have struck between them.
"The precise wording of a contract of employment is absolutely crucial if the risk of expensive legal action is to be avoided."
Sources:
i ONS reveals first business estimates of employee contracts without guaranteed hours, 30th April 2014, http://www.ons.gov.uk/ons/rel/mro/news-release/ons-reveals-first-business-estimates-of-employee-contracts-without-guaranteed-hours/nghcs0414.html
ii 'Zero-hours crackdown plan unveiled by Labour leader', 25th April 2014, http://www.bbc.co.uk/news/uk-27152757
iii 'Benefits risk to jobseekers refusing zero-hours contracts', 6th May 2014, http://www.bbc.co.uk/news/uk-27289148
About Hillyer McKeown
Hillyer McKeown is a full service law firm based in North-West England. The firm specialises in commercial and private law and specifically employment, corporate and commercial transactions.
About Justine Watkinson
Justine Watkinson is a Partner at Hillyer McKeown and heads up the Employment Law team.