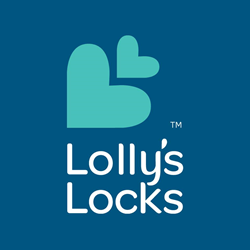 Wast Palm Beach, Florida (PRWEB) May 08, 2014
Lolly's Locks, a non-profit that provides high-quality wigs for women in need undergoing chemotherapy for cancer, will hold its South Florida launch event on Thursday, May 22, from 6 p.m. to 8 p.m., at the Harriet Himmel Theater, 600 S Rosemary Avenue in West Palm Beach, Florida. RSVPs for this reservation-only event are due by May 15.
The event, hosted by West Palm Beach residents Roslyn and Ted Leopold, will treat guests to a "wig-centric" fashion show sponsored by Bloomingdales and feature wigs by Shevy Wigs.
Lainie Mara Jones, who, at only 30 years-old, has battled cancer fives times, is guest honoree and keynote speaker. During her last bout with cancer, Lainie was in the midst of planning her wedding, and just weeks before her wedding, bravely allowed her wedding photographer to document her shaving off her beautiful hair to avoid having to watch it all fall out. Ms. Jones is currently cancer free, and has become a powerful advocate and role-model for those fighting and living with cancer. Jones believes that life doesn't end with a cancer diagnosis and that the quality of life is an important component in the battle against the disease.
Lolly's Locks is named in memory of Lolly Toll, a wife and mother of four who lost her battle against cancer in early 2012. During her illness, Lolly's desire was to help more women get access to high-quality wigs, even if they weren't covered by insurance. Lolly's family formed Lolly's Locks, a 501(c)(3) charity with a mission to provide high-quality wigs to women with cancer who would otherwise not be able to afford them.
Space is limited and reservations are required by Thursday, May 15. To RSVP, visit events(at)lollyslocks(dot)org. Suggested minimum donation is $75 per person.
For more information about Lolly's Locks or the launch event, contact Jaime Wright at Jaime(at)lollyslocks(dot)org or visit http://www.lollyslocks.org.
# # #