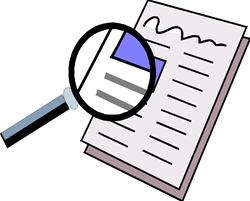 Los Angeles, CA (PRWEB) May 08, 2014
Personalized Movers, in researching subjects for their regularly updated blog, have started to form a blacklist of all movers in the region that are known for being less than truthful about pricing structures and odd policies which may end up costing clients a lot more than they bargained for. In addition, an expansive list of popular scams associated with these movers, and also "companies" without licenses, is being compiled.
Among Malibu moving companies, only a few have landed a spot on this list. Not surprisingly, those that did avoid the list have tended to have the most transparent pricing hierarchies and were truthful with clients about what they were purchasing in relation to the services that were actually needed. The policy of Personalized Movers is that transparent business policies will make customers happier, more satisfied, and ultimately more likely to choose the company again in the event of another relocation.
A company spokesperson reported that the findings were shocking: "Although few of our top competitors made the blacklist, we were shocked to find out about some of the scams being practiced by even well known moving companies. Malibu moving companies were largely absent from this list, so we don't have much to worry about either way, but we thought it common decency to save people all over the country a little bit of a headache by releasing this data."
The report is expected to show exactly which practices are unscrupulous, and exactly how much profit is typically made from these shady dealings. When asked to name a few of the scams associated with these businesses, Personalized Movers provided a few details on some of the worst.
For example, there are several movers largely based online that do not even have a brick and mortar location. Instead, when clients request their services, they rent trucks from other movers and provide the services with no professional training. Usually this makes it easier for them to fake low prices, but some of the most seasoned veterans of these unscrupulous practices have no issue with finding excuses to hold onto inventory for much longer than necessary, and then charge an additional daily fee.
When it becomes available, this report and those blacklisted will be provided at the company website: http://personalizedmovers.com/. A series of additional blog posts is expected in the future due to these initial findings, as a team is currently being hired to further investigate common scams.
Press Contact
Stewart Morris
Personalized Movers
(310) 627-2683