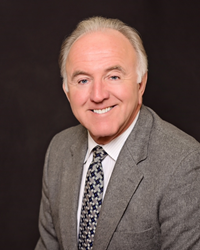 Tim brings extensive experience leading hospital strategy and operations, as well as a proven track record of success serving as CEO for hospitals in California.
Lenexa, KS (PRWEB) May 08, 2014
After conducting a nationwide executive search led by healthcare leadership solutions firm B. E. Smith, Tri-City Medical Center in Oceanside, Calif., has hired Tim Moran as chief executive officer. A seasoned healthcare executive with more than 35 years of healthcare leadership experience, Moran will assume his new duties at Tri-City Medical Center on June 23.
"Tim brings extensive experience leading hospital strategy and operations, as well as a proven track record of success serving as CEO for hospitals in California," said Larry Schallock, chairperson of Tri-City Health District's board of directors. "Our organization will benefit greatly from Tim's collaborative leadership approach and strong focus on developing a close relationship with the community."
Formerly, Moran served as chief executive officer at Valley Hospital in Spokane, Wash., providing leadership and strategic direction for the 123-bed facility which is part of Community Health Systems (CHS). Moran previously served as interim chief executive officer at CHS' Mountain West Medical Center in Tooele, Utah, and Watsonville Community Hospital in Watsonville, Calif. Over the course of his career, he also held president and CEO roles at Dignity Health in Sacramento, Calif.; Methodist Hospital in Sacramento, Calif.; Mercy Hospitals in Bakersfield, Calif.; East Moreland Hospital in Portland, Ore.; and San Ramon Regional Medical Center in San Ramon, Calif.
"Tri-City Medical Center was seeking an experienced senior healthcare executive to strategically lead operations during this period of great change in the healthcare industry," said Laura Musfeldt, vice president of senior executive search for B. E. Smith, the healthcare executive search firm who conducted the nationwide CEO search for Tri-City Medical Center. "Tim's executive healthcare experience in California and his leadership style were the perfect fit."
Moran earned a Master of Public Administration degree in Healthcare Administration from Syracuse University in Syracuse, N.Y., and a Bachelor of Arts degree in Economics from Union College in Schenectady, N.Y. He is a member of the American College of Healthcare Executives (ACHE), Association of American Medical Colleges (AAMC), Hospital Council of Northern and Central California and the Catholic Health Association (CHA).
About Tri-City Medical Center:
Tri-City Medical Center has served its community for more than half a century and is a Gold Seal-approved, full-service, acute-care hospital with two advanced institutes and over 500 physicians practicing in 60 specialties. Tri-City Medical Center has become the country's leader in robotic and minimally invasive surgical technologies, including being the exclusive countywide provider for the Mazor Renaissance Surgical Guidance System for surgical repair of spinal deformities, injuries and rehabilitation. Tri-City Medical Center also has the only Level III Neonatal Intensive Care Unit in North San Diego County, now with the NICView System, a password-protected webcam system that allows parents and relatives to remotely view their newest family member. For more information about Tri-City Medical Center and Tri-City Healthcare District, please visit http://www.tricitymed.org.
About B. E. Smith:
Founded in 1978, B. E. Smith is a full-service healthcare executive search firm and a top-ranked provider of senior-level leadership services including Interim Leadership, Executive Search and Management Consulting. Veteran healthcare recruiters and regional healthcare experts partner with each client to create customized solutions. B. E. Smith's proven methodology has resulted in the recent placement of more than 900 leaders into healthcare organizations worldwide. The firm utilizes a comprehensive sourcing strategy incorporating the latest marketing techniques, association partnerships, social networking and one of the largest databases of skilled senior-level healthcare executives in the industry to deliver immediate results in today's complex healthcare environment. For more information, visit BESmith.com or call 855-254-8261.