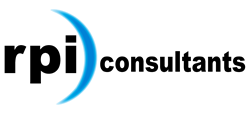 Baltimore, MD (PRWEB) May 08, 2014
RPI Consultants will be attending the two-day Infor Lawson Metropolitan Region Lawson User Group (MRLUG) Mega Meeting on May 14th and 15th in Piscataway Township, New Jersey. RPI's skilled and certified consultants will be offering a live panel discussion regarding their experiences in installing Lawson Version 10.
Richard Stout and John Wade of RPI Consultants will serve as hosts for the live panel discussion: "Lessons Learned from Installing Lawson Version 10". They will share their experiences and lessons learned from multiple customers now live on v10. Highlights include system architecture, integrating Ming.le with Portal, and Landmark administration. They'll discuss decision points like LS as STS vs. Kerberos, whether to federate with Landmark and/or use ISS, and coexisting Landmark and Ming.le with LSF. They will take questions from the audience to understand what makes their environments unique.
Richard Stout, Partner, is responsible for technical professional services at RPI. He leverages over ten years of experience in database management, system integration and programming to solve complex problems and is certified in LSF, Landmark, and LBI. John Wade has worked in the Lawson space for over twenty-five years and is highly experienced in Lawson installs, upgrades and migrations on UNIX, Windows, and iSeries platforms. Between them, they have worked on a half dozen version 10 installations.
This Metropolitan Region Infor Lawson User Group Mega Meeting is targeted toward Lawson customers in the area of New York, New Jersey, Eastern Pennsylvania, and Southern Connecticut.
About RPI Consultants
RPI Consultants is a business applications implementation and optimization firm focused on delivering best practices through technology, systems integration, and process redesign. The RPI team includes certified technical and functional experts in Lawson, Kronos, ImageNow, and Kofax as well as other automation technologies to enhance the procure-to-pay, financial reporting, and human resources processes.
RPI's model focuses on delivering solutions to specific business problems through on-demand strategic intervention. Our team-based approach allows us to leverage the best resources part-time, on a task-by-task basis, while working closely with our clients to identify opportunities to minimize costs associated with travel and downtime. RPI prides itself on providing customers with the most value for their dollar, delivering value-added information and genuinely caring about the outcome of an engagement.