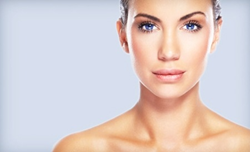 Moles should be checked regularly for changes in size, color or texture due to the possibility of a sign of skin cancer.
(PRWEB) May 08, 2014
Early-stage melanoma is more detectable on patients that visit a knowledgeable, board certified dermatologist on a regular basis than those who forego consistent checkups, according to a recent study.
The Journal of the American Academy of Dermatology published the results of the importance of consistent dermatology checkups and patient education regarding self-detection of potential melanoma issues March 14, 2014. The study analyzed the dynamics between melanoma detection and dermatology visits.
Researchers investigated an academic dermatology department to reveal the link between prior dermatology visits in patients, timeframe between examinations, wait time for appointments with melanoma invasiveness and depth among melanoma patients. Statistics released were only for patients with self-detected melanoma, not dermatologist-detected, and those that also had potential skin issues checked consistently.
Patients that saw a knowledgeable, board certified dermatologist on a regular basis were more likely to receive a diagnosis of melanoma in situ than those that did not. They also had thinner invasive melanoma. Self-detected melanoma probability accounted for 51 percent of all cases, 41.7 percent of in situ melanoma cases and 62.4 percent of invasive cases of melanoma. 
Additionally, 59 percent of patients with a knowledgeable, board certified dermatologist and self-detected melanoma were diagnosed with in situ melanoma compared with 37 percent of patients without a dermatologist. Education on self-detection and regular dermatology checkups is vital to decrease late detection of melanoma, the study reveals. 
Dr. Sanusi Umar of FineTouch Dermatology in Redondo Beach, Calif., echoes the importance of melanoma early detection and regular skin checkups with a dermatologist concerning potential skin issues. "While most skin imperfections, such as birthmarks, are harmless, a dermatologist should evaluate a birthmark when it appears," Dr. Umar says.
Dr. Umar is a surgical board certified dermatologist with extensive experience as a skin specialist and a renowned follicular unit extraction (FUE) hair transplant expert. 
"Skin evaluation allows a definite determination of birthmark type or skin irregularity and if it needs monitoring or treatment," Dr. Umar says. "However, moles should be checked regularly for changes in size, color or texture due to the possibility of a sign of skin cancer."
Birthmarks are irregularities of the skin that appear at birth or in the first months of infancy. They are generally harmless and many disappear and/or shrink over time. However, some may be associated with other health issues. The triggers that initially cause most birthmark formations remain unknown. 
The two main types of birthmarks are vascular (blood vessel) birthmarks and pigmented birthmarks. Both usually result from the overgrowth of blood vessels, melanocytes, fibroblasts, fat and smooth muscle.
Birthmarks are differentiated by their causes. Vascular birthmarks result from blood vessels not forming correctly. Blood vessels are either wider than usual or there are simply too many of them. They include "strawberry," "stork bites," port-wine stains and hemangiomas. Pigmented birthmarks result from an overgrowth of cells that create pigment. They include moles, "café-au-lait spots" and Mongolian spots.
When a birthmark is harmless but the aesthetic is problematic, birthmark removal treatments offer solutions. Specific treatments help patients become free of birthmarks, excess pigmentation and vascular issues visible on the face and body.
Lasers treatments are one of the most common birthmark removal procedures, which alter the tissue structure of birthmarks without an incision. Birthmark removal laser treatments are able to seal, cut or ablate either the tissue or blood vessels abnormalities of the birthmark. Making the blood vessels smaller results in the skin's abnormality diminishing. Depending on whether the birthmark is vascular or pigmented determines the course of action and what laser is used. 
Q-switch lasers target pigmented birthmarks by vaporizing melanocytes. The laser is rapidly powered on then shut off in a technique called Q-switching. Pulsed dye lasers target vascular birthmarks. They seal selective blood vessels so the birthmark is no longer visible. 
The Vbeam Perfecta uses micro-pulse technology to gently heat blood vessels. This eradicates the appearance of birthmarks. This birthmark removal treatment targets vascular birthmarks. It works most effectively on broken capillaries, diffuse redness, thin and/or dilated veins, rosacea, angiomas, age spots and sunspots.
Dr. Umar offers the Vbeam Perfecta laser at his skin clinic in Los Angeles. Candela's Vbeam Perfecta offers advanced pulsed dye laser technology and is the gold standard in pulsed-dye laser. It's one of the safest treatments for vascular, pigmented and certain non-pigmented lesions with a low incidence of side effects.
To completely eradicate the appearance of birthmarks, multiple Vbeam treatments are often required. Always consult with a medical professional to determine the best course of action for birthmarks, birthmark removal and warning potential signs of melanoma. 
"Education obtained at the dermatology appointment may improve early self-detection of melanoma, and having an established dermatologist may facilitate earlier evaluation of concerning lesions," the study authors say.
For more information on birthmarks and melanoma, read http://www.finetouchdermatology.com/los-angeles-mole-removal/.
About FineTouch and Dr. Sanusi Umar
FineTouch Dermatology is a one-stop clinic for all your medical, surgical, cosmetic and laser dermatology needs. Dr. Sanusi Umar MD, a board certified surgical dermatologist, founded FineTouch Dermatology In 2005 with the premise of bringing the best of technology and human touch to the delivery of your care.
Dr. Sanusi Umar is certified by the American Board of Dermatology, prior to which he was certified by the American Board of Internal Medicine. He also completed fellowship training in cosmetic surgery under the direction of the American Academy of Cosmetic Surgery.  As a pioneer in hair transplant surgery, he is widely published in his field, appearing in respected journals such as the Journal of Dermatology and General Medicine, and he gives presentations at national and international conferences.
To make an appointment at FineTouch Dermatology with Dr. Umar, call (310) 318-1500 or (877) 337-6424. To ask Dr. Umar a question, e-mail drumar(at)finetouchdermatology(dot)com.
819 North Harbor Drive
Redondo Beach, CA 90277
(310) 318-1500