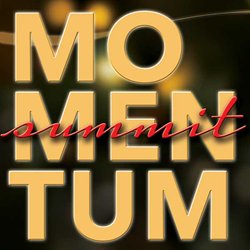 The day has passed when we can build big church buildings and expect to be the only ones who use them. - Dan Cook, Founder of Building God's Way
Fort Wayne, IN (PRWEB) May 10, 2014
Building God's Way (BGW), a nationwide church architect and builder network that provides a broad range of solutions to Christian ministries, will continue its "Momentum Summit" spring seminar series on May 15th in Fort Wayne, IN. The free seminar luncheon will take place at First Assembly of God Church and will feature presentations by authors, pastors and leading experts in the areas of church health, growth, facilities and funding.
Churches and other non-profits are facing ever-increasing financial challenges to sustaining their ministries. New economic realities and generational changes in charitable giving are threatening their very existence. The Momentum Summit will introduce new paradigms to transform the way ministry leaders think about how their facilities are used, how they reach the next generation and how they operate in a new economy.
Featured speakers for the event will include:
Dan Cook - Dan is a visionary architect, developer, builder and the founder of the Building God's Way (BGW) network of Kingdom Building Services. He has led BGW through the design of more than 600 ministry facilities and has pioneered a number of innovative programs that have revolutionized the way ministry facilities are designed and built. These programs were all founded on Biblical principles of stewardship, relationship and outreach.
Dan is an innovator with a heart for helping ministries adapt to cultural change, reach the next generation and sustain their ministries in a changing economic environment. Dan will share a unique master planning strategy that helps ministries think "out-of-the-box" when it comes to leveraging their land and facilities to generate revenue. This new approach provides ministries with a financially sustainable model for the 21st century.
Terry Bates - The Senior Pastor of OKC Faith Church in Oklahoma City and author of the book "Positioning Your Church", Terry has led OKC Faith and two other churches to incredible turnaround growth during his 30 years of ministry. He has coached and trained hundreds of church leaders around the world on the principles of his book and served as a trainer for Dr. John Maxwell's "Million Leader Mandate," in which he was involved in training over 250,000 church leaders. Terry is also an expert capital campaign consultant and has worked with churches nationwide to successfully raise funds utilizing a revolutionary approach called "Hearing from God."
Tobias Harrison - An audio/video expert with an extensive background in studio and live event production, Tobias has worked with national recording artists and popular performers across the United States. Being an operator in many churches over the years along with being a live production company owner, Tobias has the ability to bring worship experience to another level. Tobias will share a turn-key solution for the most high-tech and cost-effective worship technology package.
The event will be co-hosted by S&B Construction, a company that has specialized in Construction Management, General Contracting and Design/Build Construction since 1972. As the exclusive Building God's Way church contractor for the region, they have a unique understanding of faith-based projects and a passion for helping congregations be the best stewards of God's resources. William Cooper, Owner and President of S&B Construction, and Joe Smith, Director of Church Development, will be available at the event to answer questions about church construction and renovation.
Momentum Summit will take place in 24 cities across the U.S. this year. For more information or to register for the Momentum Summit, call 866-249-8484 or visit the BGW seminar web page.
About Building God's Way - BGW has become a recognized leader in ministry design and construction through its extensive experience in working with hundreds of churches, Christian schools and colleges across the U.S. BGW's trademark programs based on Biblical stewardship and ministry on the construction job site have set them apart from other church builders and includes an unparalleled network of services, including church design, church building, church growth coaching, vision casting, capital fundraising, non-profit development, financial solutions, worship technology, mobile solutions and more. For more information about BGW, call 800-552-7137 or visit the BGW web