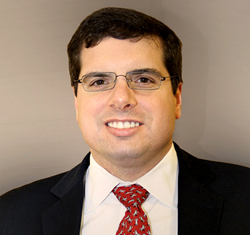 It means the world to me to support Bank Street's work — especially in early childhood education.
New York (PRWEB) May 09, 2014
Thomas (Tom) J. Fennimore, Jr., has been elected to the Board of Trustees at Bank Street College of Education. Fennimore is a Managing Director in Investment Banking and Global Head of Automotive in the Industrial Group at Goldman Sachs.
Fennimore joins the College during a transition in the presidency from Elizabeth Dickey to new leadership. The College recently announced that Shael Polakow-Suransky, previously second-in-command at the New York City Department of Education, will become its seventh president on July 1, 2014. Bank Street will celebrate a century of leadership in 2016.
Says Fennimore, "I have learned from Elizabeth Dickey about the College's legacy of serving as a model and advocate for progressive educators. As a father of a young son, it means the world to me to support Bank Street's work — especially in early childhood education — and I look forward to working with Bank Street to continue to make its unique offerings available for future generations."
A 1997 graduate of Swarthmore College, Fennimore holds a BA in Mathematics and a BS in Engineering. After joining Goldman Sachs in 1997, Fennimore worked in various sectors including Equity Capital Markets, Mergers & Acquisitions, and was the former co-head of the Asia Industrial Group based in Beijing, China, for nearly three years.
Fennimore has been deeply involved in the firm's philanthropic operations, including GS Community TeamWorks and the Workplace Mentoring Program with Big Brothers Big Sisters of NYC. In addition, he is an active supporter of the USO, The Oliver Wolcott Library, and Bryn Mawr College.
"Having known Tom for several years," says President Dickey, "I am thrilled that he has accepted the invitation to join Bank Street's Board. His extensive experience in business and finance will strengthen the Board's expertise in addressing the College's challenges ahead. And his commitment to community service strongly reflect Bank Street's ideals."
ABOUT BANK STREET COLLEGE
Bank Street is a leading voice for progressive education in the policymaking arena, in New York and nationwide. With its focus on experiential learning and advocacy of effective approaches to early childhood education, Bank Street is among the nation's most effective graduate schools for teacher preparation.