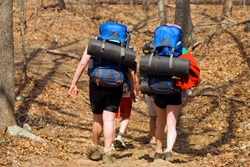 Hersey, MI (PRWEB) May 09, 2014
Two youth camps and a family-focused camp are available for families to take control of the situation and get healthier…together.

Summer Camps will challenge, excite, and encourage pre-teens and teens that push back against authority, struggle behaviorally, are challenged to control their anger or go the opposite direction, and internalize their feelings.
Family Challenge Weekends allow parents and youth to attend together, learning new skills and insight into their relationship. Families identify issues, learn to communicate, set limits and goals, and develop conflict resolution strategies.
Chad Saxton, Director of Camps and Experiential Services shared, "I am excited by the fresh ideas being put in to our camp programs for this year. We have laid out a program that will help campers grow personally, emotionally, and spiritually. We have a great staff that are ready and eager to build into the lives of our campers."
Eagle Village summer camps are designed to get kids out of their daily routine. They experience an opportunity to shed the expectations and pressures of others, relax and truly be themselves, bypass limitations and blossom into who they were created to be. Eagle Village camps are ideal for youth who might not fit in at other traditional summer camps.
Family camps are on-going and summer camp dates begin in June. Follow the above links or call for specific date availability.
Eagle Village is a non-profit healing and treatment center that provides Intervention Services, Residential Treatment, Foster Care and Adoption services for all counties in Michigan. For more information about Eagle Village or their programs, please call 231-832-2234 or visit http://www.eaglevillage.org.