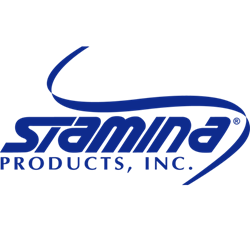 Stamina Products has rallied behind the Arthritis Foundation to help fight the painful disease. We appreciate all our customers who have joined the fight too.
Springfield, MO (PRWEB) May 09, 2014
Stamina Products, Inc.® recently announced it has committed to the "Millions in May" campaign, which benefits the Arthritis Foundation®. Stamina Products is joining other Arthritis Foundation sponsors, donors, and corporate partners in a month-long push to raise $1 million in funding as well as heighten awareness of the painful disease. Said Stamina Products Director of Marketing Taylor Hutchens, "Our company strives to improve lives by producing affordable, high-quality fitness equipment, and we're thrilled for the opportunity to assist more than 50 million people who suffer from arthritis in the U.S. alone. We're dedicated to helping people with arthritis, both through financial support and by designing equipment that lets them more easily embrace physical therapy."
Companies like Stamina Products, that raise or donate funds for "Millions in May," are supporting critical research for both treatment and a cure. They're also supporting efforts to provide arthritic patients the existing medications and treatments that can ease their suffering and improve the quality of life. The Arthritis Foundation states that, in addition to the 50 million-plus adults Hutchens mentioned, the debilitating disease impacts upward of 300,000 children in the U.S., "making it the number one cause of disability" in the country.
"With shocking figures like that," Hutchens said, "we hardly considered it a choice to get involved. Behind every number is a real person who deserves more personalized medical treatment. And all those kids desperately need the Arthritis Foundation to continue advocating for pediatric rheumatologists. We're in the fortunate position to support that cause, support those kids, and we're glad to do all we can to help."
Earning the Arthritis Foundation's Ease-of-Use Commendation
Physical therapy is one key to improving day-to-day symptoms of arthritis, yet it can be difficult to find exercises patients can comfortably perform. In a recent survey completed by 547 people who endure arthritis, 62% of respondents cited "exercising" as the hobby they find most difficult. To make life with the autoimmune disease more bearable, the Arthritis Foundation encourages the development of arthritis-friendly products—including exercise equipment—and publicly recognizes manufacturing companies for products people with arthritis can easily use.
After thorough testing by scientists at the Georgia Tech Research Institute and a group of eight testers with moderate-to-severe arthritis, the Arthritis Foundation awarded Stamina Products its Ease-of-Use Commendation for three such products: Ease-of-Use cycles, the inStride® Total Body Cycle and inStride® Folding Cycle, and the Avari® Programmable Magnetic Elliptical.
Digging Deep for the Cure
After receiving the invitation to join the "Millions in May" campaign and reading the stories of individuals who live with chronic arthritis every day, Stamina's ownership team felt moved to join the cause. "In fact," Hutchens stated, "our entire team has rallied behind the Arthritis Foundation and embraced a collective passion to help fight the disease." That passion is reflected in the fitness equipment innovation company's pledge to donate $25 for every Ease-of-Use Avari® Programmable Magnetic Elliptical it sells during May.
Additionally, Stamina will donate $1 for every Ease-of-Use cycle sold this month, including both the inStride® Total Body Cycle and the inStride® Folding Cycle. With three products eligible for the campaign, the manufacturer's customers will contribute to the Arthritis Foundation simply by purchasing the equipment they want. Hutchens addressed the impact Stamina customers can make during May: "We always encourage our customers to dig deep to reach their fitness goals, and this month they can dig deep to help find a cure for arthritis!"
For more information on Ease-of-Use fitness equipment or the company's work to support the Arthritis Foundation, contact Stamina Products at 417.889.7011 or by email at presscontact(at)staminaproducts(dot)com.