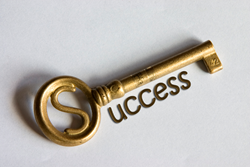 Turn Unemployment To Your Personal Advantage
(PRWEB) May 09, 2014
Lucy Coyle, Vice President - Client Advising for CgxJobs- teaches her Clients To Turn Unemployment To Their Personal Advantage.
CgxJobs offers tips on how to avoid pitfalls when unemployed
Virtually everyone who is unemployed eventually becomes reemployed, but some do it quickly, while others struggle, give up or settle for poor positions. With the right effort many can win new jobs that are more attractive than what they had and in healthy industries.
Experience has shown that as time passes, the less capable you will be (both psychologically and emotionally) to do what must be done to win a new job. So, the key is to have a schedule of full activity: meetings, interviews, letter writing, phone calls, follow-ups and negotiations. For action oriented people, being unemployed simply means having the time to do a lot of the things that need to be done. On the other hand, if they aren't active... many quickly get discouraged.
—Get resumes created and build knowledge.
—Get a mentor and become "innovative." It can be anyone you respect. Share progress with that person throughout the campaign. Also set aside one hour each morning to make a list of leads, ideas, and people to contact. Look for breaking news about any industries of interest.
—Be active, proactive and maintain a winning attitude. Devote two hours a day to sending out letters or phone calling based on a plan of action, and work to arrange at least one interview or personal meeting. And, allow at least a half-hour each day for exercise. Positive thoughts are easier if physically fit.
CgxJobs- Pitfalls When Unemployed
Do Not Always Turn Down the First Offer. It should be given consideration. And, the same goes for temporary consulting.
Being unwilling to relocate. Sometimes it is better to go where new firms and industries are springing up. While it is difficult to leave, most people can adjust better than they realize.
Accept All Introductions. "I'm not going to press myself on my friends." The truth is, most people want to help friends. It makes people feel good to know they've done something, however small, to support the effort.
Do Not Feel Sorry For All Events Unfolding. It is a normal reaction, but, who is being hurt by these emotions? Get Going.
Do Not Hold Out For Unrealistic Income. Consider a two-step move.
Do Not Allow Health To Slip. Attitude and physical fitness go hand in hand. It may be time to focus more on fitness.
Do Not Display A Bad Mood. The wrong attitude will alienate those who want to help.
Do Not Allow Financial Pressure To Cause Inertia. Financial pressures are often the toughest to withstand. Don't be afraid to borrow, or to take part-time or temporary work.