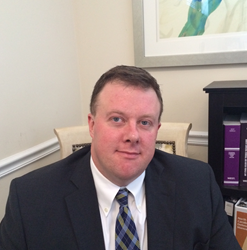 While any criminal charge can incite panic, a DWI is one of the most common charges that people are cited for in North Carolina.
Raleigh, NC (PRWEB) May 16, 2014
The North Carolina General Assembly is scheduled to debate and possibly pass into law four bills that could affect the way driving while impaired charges are prosecuted and ultimately punished in the state, said Raleigh criminal lawyer Damon Chetson, owner and attorney at The Chetson Firm.
The bills would enhance punishments, alter the rules affecting the admissibility of blood results, and create a zero-tolerance rule for people who have been convicted of DWIs for three years following the reinstatement of their license.
The General Assembly will debate and address these laws during its "short session," a biennial session of the legislature.
House Bill 31 proposes to amend the current law to allow District Attorneys to prosecute people for habitual DWI if they have previously been convicted of a habitual DWI and have been now charged with a new drunk driving offense. The bill eliminates any look-back restriction, allowing prosecutors to look back as far as they wish into a person's driving history for instances of habitual DWI convictions.
House Bill 40 further reduces the number of DWIs necessary to qualify as a habitual DWI. Instead of three prior DWIs, prosecutors need only prove two prior DWIs in order to convict someone of a habitual DWI offense for the third DWI within 10 years.
"Habitual DWI convictions are relatively rare," said Raleigh DWI lawyer. "That's because it's relatively rare that someone has four DWI convictions within a single ten year span. However, it's much more common for people to have three DWI convictions, which could potentially result in a felony conviction if the new bill is passed into law."
"While any criminal charge can incite panic, a DWI is one of the most common charges that people are cited for in North Carolina," says Mr. Chetson. "Unfortunately, this is one of the harshest states in the country in terms of prosecuting DWI cases."
Each year roughly four to five thousand people are arrested for impaired driving offenses in Wake County. The vast majority of these cases are disposed of by plea or hearing. However a relatively small number are resolved by trial.
A DWI can have far reaching impacts on a person's life, including jail time, a permanent criminal record, fines, increased insurance rates, and immigration consequences.
House Bill 183 would allow hospitals to conduct analysis of blood or urine to determine alcohol concentrations. That bill would be particularly important in rural areas outside of Wake or Mecklenburg Counties which lack county-wide crime labs.
Disclaimer: While The Chetson Firm works hard to achieve the best possible results in every case it handles, no outcome can be guaranteed. Past results do not guarantee future results. Each case is different. If you are facing a criminal investigation or arrest, seek the immediate assistance of a criminal lawyer licensed in your state. The Chetson Firm's lawyers are licensed to practice in the state courts of North Carolina and in the federal courts of the Eastern District of North Carolina.