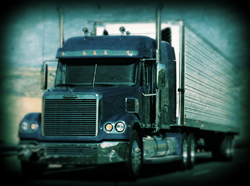 Los Angeles, CA (PRWEB) May 08, 2014
One of the most costly problems for any moving company is the size of rigs. There is a particular sweet spot in regard to size that must be hit in order to still make fuel efficiency and aerodynamic structure economically feasible. Over the remainder of 2014, 24-7 Van Lines intends to retrofit all older rigs that have yet to be upgraded with new safety features. In addition, all smaller rigs will be discontinued from service because of inadequate storage capacity in relation to fuel efficiency because of new material alloys being used.
A spokesperson for 24-7 Van Lines commented on the upcoming transition: "All discount movers must spend a little money in order to save a lot, and we're no different. Research funds are constantly being poured into moving truck features that will allow us to drastically reduce prices on services throughout the company, and we look forward to being able to offer clients even more helpful services at lower prices in the future as a result of these new changes."
Instead of having driving cockpits that fit two drivers, the frames of the rigs are being adapted to fit only one driver to be placed at center mass within the vehicle. This will allow the structure of the vehicle to be modified such that the aerodynamics will be better than ever before. Sources suggest that overall drag on the vehicle may be reduced as much as 34%, which will have an enormous effect on fuel consumption.
Also being phased out is the current hull plating that all vehicles currently use. More durable alloys are to be phased in before the final quarter of 2014. These are both cheaper and lighter, and will also play a major role in increasing fuel efficiency, especially because they are capable of holding fuel storage cells connected to solar panels on top of the vehicle. These panels are currently being used by most discount movers in order to cut prices.
The vehicles will also be integrated with a computer processor that company technicians expect will allow the fleet to eventually be retrofitted one more time with autonomous vehicle technology, which depends on augmented reality dashboards already in place. These dashboards gather information about the environmental surroundings of the vehicle, and can determine depth perception relative to the driver with 99% accuracy. This allows it to give the driver information about necessary speed or maneuvering that could help reduce fuel consumption even more.
For additional information, head over to http://247vanlines.com/.
Press Contact
Mark Tanning
24-7 Van Lines
(323) 920-0048