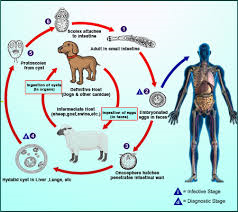 Etiology @ EurekaMag.com
Mannheim, Germany (PRWEB) May 10, 2014
EurekaMag.com has published 41,200 articles on etiology as the causes of diseases or pathologies. All studies providing experimental evidence of etiology are included accross the site's Research Category, however, the Life, Earth & Health Sciences Research Section 26 covers the etiology, pathogenesis and management of many human diseases in detail.
The Life, Earth & Health Sciences Research Chapter 25786 presents a subset of the current total of over 41,200 references and abstracts on Disease Etiology including articles on the etiology and frequency of lung cancer, the etiology and pathogenesis of the bilharzial bladder cancer, the etiology and pathogenesis of leukaemia, silicosis, Werlhof's disease, Colorado tick fever, Ekiri as a highly fatal disease of Japanese children, Haverhill fever, Hodgkins disease, Izumi fever, acute infectious gingivostomatitis, etiology of human liver cancer in Africa and the United States of America, the etiology of primary carcinoma of the liver, with special reference to the Bantu races of South Africa, and acute inflammations of the central nervous system, especially poliomyelitis.
Besides the above human infectious diseases, the chapter also covers the etiology of diseases of important livestock and crops including the etiology of braxy-like diseases of sheep, the etiology of an annual canker on maple, the etiology of cysts in the skin of some families of Merino sheep in Australia, the etiology of diarrhea in piglets, the etiology of diseases of domestic animals in tropical regions, especially in the region of Lomami, the etiology of epizootics of certain smallpox-like infections in cattle and methods of differentiating vaccinia cowpox and swine pox viruses, and on the etiology of fowl paralysis, and leukemia and allied conditions in animals.
Established in 1998, EurekaMag.com is a publisher of references in biology, in the applied life sciences agriculture, horticulture and forestry, in the earth sciences, in the environmental sciences, and in the medical and health sciences. The site currently contains a total of 36.9 million bibliographic references and 20.8 million abstracts from as early as 1703.
The site also features expert literature searches on user-requested biological, geographical and health subjects, a mobile version for smartphones and frequently updated accounts at Twitter, Facebook, LinkedIn and Google+.