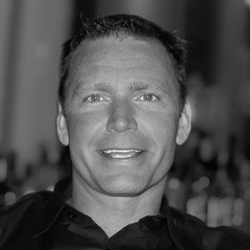 Cedar Rapids, IA (PRWEB) May 13, 2014
Conveyor Engineering & Manufacturing, a US manufacturer of screw conveyors, mixers and presses, announced today that Graig Cone, company president, has been selected to present at the 2014 Corn Utilization and Technology Conference hosted by the National Corn Growers Association in Louisville, Kentucky.
The 9th biennial Corn Utilization and Technology Conference will highlight new technology and uses that will be the future of the corn industry and feature sessions on wet and dry milling processes, bio refineries, genetics, health and nutrition, biopolymers and new products.
Selection to present at the CUTC conference is a prestigious honor and demonstrates Cone's technical expertise and leadership in the wet corn milling industry. During the three-day conference, Cone will present on the Conveyor Engineering's innovative new design of corn fiber and germ presses and the advancements that have been made in the mechanical dewatering process.
Conference details and registration options can be found at http://www.corntechconf.org/index.html
Conveyor Engineering & Mfg. Co is a full service supplier of screw conveyor equipment and general fabrication specialization in stainless steel. The company was established in a small shop outside Shueyville, Iowa in 1977 and now resides in a new 116,000 square foot location in Cedar Rapids, Iowa.
Conveyor Engineering & Manufacturing offers full service engineering capabilities ranging from FEA Analysis to System 3-D Modeling. Manufacturing capabilities are enhanced by the latest in equipment operated by well trained and experienced operators.
With over 37 years of experience servicing a wide range of markets Conveyor Engineering guarantees service and quality from the customer's initial contact to final delivery.