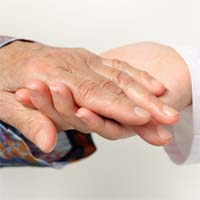 Increasing social connectedness can lead to increased feelings of personal empowerment and may inhibit chronic stress responses.
Raleigh, NC (PRWEB) May 13, 2014
Patients with mesothelioma and those involved in their care could potentially protect themselves from some of the damaging effects of chronic stress by joining an online support group. An article on these fascinating new findings has just been posted on the Surviving Mesothelioma website. Click here to read it.
Researchers in the Psychology Department at Southern Cross University in New South Wales Australia have concluded that participation in a peer-to-peer support group including other mesothelioma patients and their families can be an empowering and stress-reducing experience.
According to lead author Desiree Kozlowski, "Initial indications are that individuals with an asbestos-related diagnosis and their carers can benefit, in psychosocial terms, from membership in an on-line support group comprised of experientially similar others."
The study, published in the Journal of Psychosocial Oncology, chronicles the development and the first 30-days of a virtual community comprised of volunteer mesothelioma patients and their care-giving family members.
"Particularly because mesothelioma is such a rare cancer, it can feel very isolating to patients and caregivers," says Alex Strauss, Surviving Mesothelioma's Managing Editor. "This study suggests that even a virtual support group can go a long way to relieving some of that isolation and helping people feel more supported." About 2,500 people are diagnosed with mesothelioma in the U.S. each year.
For the details of this study and its encouraging findings, see Virtual Community Can Ease Mesothelioma Stress, now available on the Surviving Mesothelioma website.
Kozlowski, D et al, "Dusted Community: Piloting a virtual peer-to-peer support community for people with an asbestos-related diagnosis and their families", May 2, 2014, Journal of Psychosocial Oncology, Epub ahead of print, http://www.ncbi.nlm.nih.gov/pubmed/24794734
For nearly ten years, Surviving Mesothelioma has brought readers the most important and ground-breaking news on the causes, diagnosis and treatment of mesothelioma. All Surviving Mesothelioma news is gathered and reported directly from the peer-reviewed medical literature. Written for patients and their loved ones, Surviving Mesothelioma news helps families make more informed decisions.