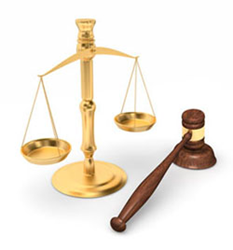 St. Louis, MO (PRWEB) May 10, 2014
The first major national pelvic mesh lawsuits have been announced, and 247LawsuitNews.com is now offering information on average settlement amounts for women filing a pelvic mesh lawsuit. In one prominent pelvic mesh lawsuit settlement, Coloplast Corporation settled an estimated 400 cases (Coloplast Corp Pelvic Support System Products Liability Litigation, 12-md-2387, U.S. District Court, Southern District of West Virginia). A Bloomberg News* article pinned the mesh lawsuit settlement at $16 million, allotting approximately $20,000 per plaintiff. Women filing these pelvic mesh lawsuits were implanted with Coloplast's Novasilk-Synthetic Flat Mesh System and the Aris-Transobturator lines. Bloomberg reported that, "Coloplast executives have declined to seek a blanket settlement of cases over the company's implants and instead are settling inventories of cases collected by individual plaintiffs' lawyers," implying the company faces many more pending pelvic mesh lawsuits.
Pelvic mesh is a form of surgical mesh used specifically for repair of the pelvic area to remedy pelvic organ prolapse. Pelvic organ prolapse is a health condition that is not uncommon for women of advanced age, particularly after childbirth. The pelvic mesh is inserted into the pelvic muscles in order to add strength and stability to otherwise sagging muscles and organs. Due to a likelihood of eroding into nearby tissues or migrating from the location where it was inserted, pelvic mesh has been found to cause serious and permanent internal damage, significant pain, urinary incontinence, and repeated cases of pelvic organ prolapse. Women who experience pelvic mesh problems may be forced to undergo one or more repair surgeries.
Doctors and federal regulators alike caution that the use of pelvic mesh may not offer clear benefits over other methods of pelvic organ prolapse repair. In a pelvic mesh FDA Safety Communication in 2011**, the federal agency warned that, "it is not clear that transvaginal POP repair with mesh is more effective than traditional non-mesh repair in all patients with POP and it may expose patients to greater risk". Furthermore, in opposition to a prior statement, regulators warned "that serious complications associated with surgical mesh for transvaginal repair of POP are not rare."
While some pelvic mesh lawsuits have already been settled, many more mesh lawsuits are still open. Women who have experienced health problems related to the implantation of mesh may still file a pelvic mesh lawsuit and participate in a settlement.
About 247LawsuitNews.com
247LawsuitNews.com is a leading publisher of large consumer lawsuit news and information from the attorneys and law firms handling these national litigations. The 247LawsuitNews.com website provides current information on pharmaceutical and medical device lawsuits, such as pelvic mesh, DePuy ASR hip replacement systems, Actos, Pradaxa, Risperdal, antidepressant birth defects and others. Visit http://www.247lawsuitnews.com for more information.
*bloomberg.com/news/2014-03-04/coloplast-said-to-pay-16-million-to-settle-mesh-lawsuits.html
**fda.gov/medicaldevices/safety/alertsandnotices/ucm262435.htm