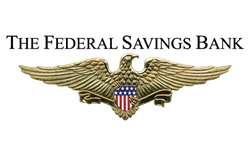 Owning a home with energy saving features can net owners extra cash in many ways
Chicago, IL (PRWEB) May 09, 2014
If living in an environmentally friendly neighborhood is a must-have for a new home purchase, The Federal Savings Bank found that Redfin released on April 22nd a list that readers may find helpful.
Using listings on the online real estate marketplace, Redfin determined which neighborhoods within 20 major metropolitan markets in the U.S. had the largest number of green homes. These properties included eco-friendly features such as low-flow faucets, solar panels, dual-pane windows and energy efficient appliances. The criteria also included environmental ratings and certification programs, including Leadership in Energy and Environmental Design, Energy Star and Built Green.
To create a fair and accurate list, the neighborhoods were ranked based on the proportion of green listings out of total listings over the past two years. Here's the top 10:
Valley View in the Chicago metro area (39 percent)
Mueller/RMMA in Austin, Texas (39 percent)
Carpenter Village in Raleigh, North Carolina (37 percent)
Downtown Bellevue in Seattle (36 percent)
Downtown Denver (32 percent)
Downtown Woodstock in Atlanta (31 percent)
Galindo in Austin, Texas (30 percent)
Columbia City in Seattle (30 percent)
Overlook in Portland, Oregon (26 percent)
Briar Chapel in Raleigh, North Carolina (26 percent)
The value of a green home
Owning a home with energy saving features can net owners extra cash in many ways. Of course, your monthly electrical costs will be lower, and some states offer rebates for green upgrades.
In regard to your real estate investment, having a green home with environmentally friendly features can even add to your home's value. According to Redfin's report, green homes have a higher sale price. In fact, the median sales price for a home with energy saving features was $47,600 more than homes that lack these amenities.
In addition to increasing your home's value by having green features, living in an eco-friendly neighborhood can further increase your equity. If the majority of homes in your area have energy saving upgrades, their price gains can boost the value of the neighborhood, further improving your sale price when the appraiser looks at comparable properties.
For information about how you can fund your green home purchase with a low cost mortgage, contact the Federal Savings Bank, a veteran owned bank.