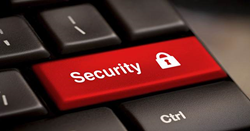 We need to remind adults that the internet can be a dangerous place for children and teens if the risks aren't properly conveyed to them beforehand.
London, UK (PRWEB) May 12, 2014
Parents are trained in every possible way to start forbidding their children from starting a chat with strangers or accepting anything from someone they didn't know. What could possibly go wrong in an online chat with strangers? NoBullying tells you what could go wrong today.
It is said that millions have visited and used the random chat platforms just to chat with strangers.
It has to be said that those anonymous random online chatting sites have privacy policies that prohibit children under 13 and ask people under the age of 18 to use the website(s) with their parent's permission, most of these sites introduced the concept of random video chatting in 2009 and more recently started providing monitored video chats.
It is advised that parents start a long discussion with their children and teens on the dangers of starting a chat with strangers. For a parent, a simple internet search performed by them will result in horror stories of children lured via anonymous text chat and if an adult spends 30 minutes or less on any of the anonymous chatting platforms, a clearer picture will present itself.
The article goes on to define the probable issues that may arise for children and teenagers when they embark on chatting with strangers; it also lists the possible ways for parents to protect their children from the chat with strangers phenomena.
The article suggests enforcing more secure measures for their children online without taking over their right to privacy and the space to make their own mistakes and learn from their mistakes. The general advice in this guide is for parents to maintain an open line of communication with their children and also press for teachers to open up the subject of the potential danger of chatting with strangers.
Macartan Mulligan, Co-Founder of NoBullying.com, said, "With this guide on the 'chat with strangers' trend, we need to remind adults that the internet can be a dangerous place for children and teens if the risks aren't properly conveyed to them beforehand."
He added that parents and teachers should make a point to educate the younger generations about the sad outcome of bullying online and offline. According to Mulligan, it is quite imperative to press for more firm laws condemning all acts of bullying and harassment.
NoBullying.com features many pages dedicated to parents, teens, teachers, health professionals as well as posts related to cyber safety and the latest news about law making concerning curbing Bullying worldwide as well as inspirational Bullying Poems and famous Bullying Quotes.
The website regularly updates its bullying statistics and cyber bullying statistics as it is essential to understand how widespread the effects of bullying epidemic are. It also regularly runs cyber bullying surveys and questionnaires to get recent updated statistics on everything related to cyberbullying.
He also added that anyone suffering from bullying in any form or way can always find advice and help on the NoBullying website – but if anyone is suffering from severe bullying or cyber bullying, the best thing is to talk to someone locally – a parent, teacher or local organization that has been set up to help with specialized councilors to deal with this topic.