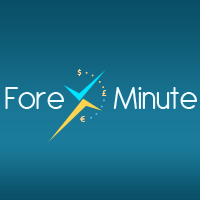 ForexMinute is now helping out the traders who wish to play safe and wish to do trading with minimum risk on their investment.
London, UK (PRWEB) May 14, 2014
Although there are hundreds of online brokerage firms that all claim to provide the best in industry trading experience for traders, it is pertinent for traders to do due diligence before finally opening a trading account. ForexMinute is now helping out the traders who wish to play safe and wish to do trading with minimum risk on their investment.
According to Jonathan Millet, the CEO and founder of ForexMinute, with innumerable currency brokers, it is tough to figure out which broker surpasses others in terms of better currency trading platforms, user-friendly interfaces, exceptional customer support and overall features, etc. and that is where his portal comes to help for traders.
Excellently Written Reviews of Currency Trading Platforms
It depends a lot on the trading platform that a brokerage firm provides that users feel confident and home with. Understanding the requirement, ForexMinute provides best in industry reviews of the trading platforms that are being offered by online Forex brokers. The online portal helps traders identify and select the broker that is safe and secure.
Mr. Millet is of the opinion that it is valuable to do some research to find out whether a currency broker has a good reputation and has the functionality that traders are looking for before opening a trading account.
Some traders believe that as the ForexMinute provides them with the most reliable and 'top in Forex industry' brokers through its genuine Forex reviews, they can trust it.
Additionally, as these reviews are generally based on the overall performance and features of the Forex brokers, they tend to provide comprehensive outlook.
About ForexMinute:
ForexMinute is the world's leading Forex news website, providing investors all the required tools to become a top class Forex trader. The ForexMinute.com team offers global investors an array of resources, including financial news by the minute, fundamental analysis, technical analysis, Forex tools and much more. The aim of ForexMinute is to provide investors the leading Forex education tools, so they can visit their leading Forex portal whenever it suits them.
For more information, visit http://www.forexminute.com or call +1 800 758 5780.
You can have the ForexMinute newsletter delivered to you each trading day. Simply sign up today. You will be kept up to date on the latest market action. It's free and simple -http://www.forexminute.com/newsletter.