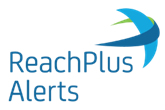 ReachPlus Alerts is a mass notification solution driven by ease of use and simplicity and tailored to address the security and safety challenges faced by organizations the world over.
Vienna, VA (PRWEB) May 13, 2014
NuAxis Innovations, a leading provider of professional services and IT solutions for federal government and commercial enterprises, today introduced ReachPlus Alerts Synergy as the newest member of its flagship mass notification and emergency alert broadcasting product line.
With the rise in emergency situations affecting corporations, government entities, and organizations around the globe, such as active shooters, weather emergencies, and health scares, the need to ensure that employees, contractors, and customers are informed, safe, secure, and accounted for during these emergencies is paramount. ReachPlus Alerts Synergy meets an untapped need in the market.
ReachPlus Alerts products have been installed at hundreds of Federal and commercial enterprises around the world including US Air Force bases, World Economic Forum, Panasonic, GE Capital, and Hong Kong Shanghai Bank (HSBC). ReachPlus Alerts Synergy has a wide feature set that addresses the challenges organizations now have in supporting an increasingly mobile user base.
"Understanding the day to day needs and responsibilities of professionals tasked with critical enterprise-wide communications has allowed us to bring the full-featured ReachPlus Alerts Synergy to market," said Imran Akram, NuAxis Innovations Chief Executive Officer. "It's a mass notification solution driven by ease of use and simplicity and tailored to address the security and safety challenges faced by organizations the world over."
ReachPlus Alerts Synergy is a CAP-compliant, enterprise-class mass notification solution that features the following:

Geographic alerting: Users can send alerts to geo-fenced regions to help organizations send alerts to dispersed employees, customers, citizens, or households.
Multiple device support: Alerts can be sent to the user's preferred list of devices including mobile phones, tablets, and computers.
Ease of use with rich alerting capabilities: User experience is central for both senders and recipients along with a standards-based approach for creating in-depth alerts.
Two-Way Communications: Ensures that constituents are safe by having them send an acknowledgement back to the alert sender.
Endless Integration Options: Interfaces with a vast array of sensing technologies and devices through a Software Development Kit (SDK).
ReachPlus Alerts Synergy is designed to support the burgeoning number of devices that users now rely upon, such as tablets, computers, and smartphones. It features a highly-responsive administrative console to ease in the creation of alerts and critical recipient follow up. The solution's intuitive user experience makes sending an alert and user acknowledgment during an emergency a snap.
Akram said that the market for products such as ReachPlus Alerts Synergy has been estimated in the past at over $650 million by industry analysts including Gartner, and that some estimates have the market for Emergency Mass Notification System (EMNS) solutions well over $1 billion.
"Our customers are very excited about all of the new and compelling features in ReachPlus Alerts Synergy," said Akram. "Many of these customers are highly-experienced emergency management, business continuity and IT infrastructure professionals who have been instrumental in helping us add the critical functionality that they need. Others are new to emergency management and have been tasked with implementing a solution to help them assuage their risk during emergency situations."
About NuAxis Innovations
NuAxis Innovations supplies a wide-range of critical IT and development services for Federal Government agencies and commercial entities around the world. NuAxis has achieved ISO/IEC 20000 certification. NuAxis services include IT Service Management, Mobile Application Development, Messaging & Collaboration Services, Infrastructure, IT Security and Cloud Services. NuAxis offers ReachPlus Alerts, a mass notification product solution with many applications such as emergency and crisis management, drills and reminders, and health and safety alerting. NuAxis is headquartered in Vienna, VA.