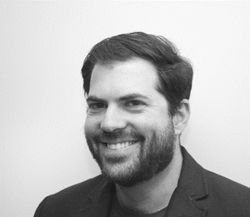 Washington, D.C. (PRWEB) May 13, 2014
AuthX Consulting announced today its' CEO, David Roe, will be speaking at the upcoming Hippo GetTogether 2014 Conference to be held in Amsterdam, Netherlands on May 16, 2014. David's speech will be to an audience of technologists about the future of digital marketing platforms and the Java Content Repository (JCR). He will be addressing the following topics that focus on issues many global companies are currently wrestling with in their efforts to drive higher efficiency and better engagement with their customers in various regions of the world:

How AuthX sees Hippo and the use of Apache Jackrabbit Oak changing the landscape of digital marketing technologies,
How to combine infrastructure technologies for disaster recovery and clustering with the cloud to streamline global marketing,
Understanding the future business and technology practices relevant to implementers to support global brand marketing.
In addition to speaking at the Hippo GetTogether Conference, AuthX Consulting is a sponsor of the annual event on May 16th. The event is held primarily for technologists and is preceded by a 3-day developer training and allows speakers to present on many aspects within the digital marketing arena. This year, the event is being held at Club Trouw in Amsterdam. The venue provides a fun and engaging environment to encourage the exchange of all things Hippo CMS including problem-solving methods, best practices and future needs.
"We are pleased for the opportunity to reciprocate our support of Hippo by sponsoring their marquis event of the year," says AuthX Managing Partner, J.M. Guthrie. " Hippo has been a great supporter of our business through our partnership and we have shared in the mutual success of working together to build comprehensive digital engagement solutions for our clients."
For more information about AuthX Consulting or David Roe, visit our website at http://www.authxconsulting.com
For more information about Hippo or the Hippo GetTogether 2014 event, visit http://www.onehippo.com
About AuthX Consulting
AuthX is a digital engagement company offering technical and marketing services with proven success supporting Fortune 1000 companies. The company is focused on taking modern business and technical strategies such as Customer Experience Management (CXM), test-driven optimization, personalization as well as content management and deploying them through one global system. A strategy we call "Global Brand. Local Marketing.™" By partnering with industry leading CXM technologies, AuthX is able to offer clients a tailored strategy to communicate intimately across channels through enablement of the platforms. AuthX's corporate philosophy promotes bringing "authenticity" to each engagement including our clients, our partners, our employees and our industry. To assist clients in facing the challenges of an ever-changing digital marketplace, AuthX provides Enterprise Architecture and Strategy, Implementation Services, Optimization Services and Cloud-Based Managed Services.
About Hippo
Hippo is the leading global software vendor in the open source java (Web) Content Management space focusing on allowing organizations to connect with their online audience in today's multichannel environment, by providing personal customer experiences across all channels: mobile, social and web. Currently serving 250+ customers all over the world out of offices in Amsterdam and Boston. Together with its network of Certified Partners, e.g. Capgemini, DigitasLBi, and Netpioneer, Hippo serves a fast growing number of enterprise customers such as Bell Aliant, Randstad, Ziggo, the Dutch National Police, Crédit Agricole, Autodesk, Weleda, the University of Amsterdam, ThiemeMeulenhoff, 1&1 internet and Dannon.
About Jackrabbit Oak
Jackrabbit Oak is an effort to implement a scalable and performant hierarchical content repository for use as the foundation of modern world-class web sites and other demanding content applications. The Oak effort is a part of the Apache Jackrabbit project. Jackrabbit is a project of the Apache Software Foundation.
© 2014 AuthX Consulting LLC. All rights reserved.
AuthX Sales Inquiries: J.M. Guthrie, 202.870.7046, jmguthrie(at)authxconsulting(dot)com
AuthX Media Inquiries: Kristen Oxley, 585.217.3548, koxley(at)authxconsulting(dot)com