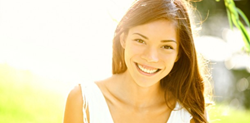 "These facials each target damaged, irritated or sunburned skin with natural, soothing botanicals which promote healing." -Yana Berry, Aesthetician and Facialist at Botanica Day Spa
Clearwater, Florida (PRWEB) May 14, 2014
Botanica Day Spa, the award-winning Tampa Bay day spa located in Clearwater, has launched a skincare special to promote healthy, summer-ready skin. In addition to a full facial care services menu, the spa is offering its Luminous C & Sea Facial, the Plantomer Cooling Facial and Rosacea Soothing Facial each at 15% off just in time for beach season.
"Many of us welcome the extra vitamin D that the summer months bring, but overdoing it puts a lot of stress on the skin and can cause breakouts, wrinkles and sun spots," said professional facialist at Botanica, Yana Berry. "These facials each target damaged, irritated or sunburned skin with natural, soothing botanicals which promote healing."
The Luminous C & Sea Facial combines the use of vitamin C and seaweed to soothe and restore youth to severely dehydrated skin, while the Plantomer Cooling Facial offers a cool, calming mask which leaves behind refreshed, rejuvenated skin. The Rosacea Soothing Facial is recommended for sensitive skin types as well as those suffering from rosacea, which can be aggravated by sun exposure and warmer weather. This treatment soothes and hydrates with green tea and chamomile to address serious skin flare-ups.
Aesthetician and owner at Botanica Day Spa, Gen Obolensky takes pride in Botanica's emphasis on natural skincare products and services. "Although skincare is important all year round, we thought it would be a great time to highlight some of our facial services menu with summer just around the corner. Especially living in Florida, it is important to be conscious of our sun exposure and take good care of the skin," added Obolensky, who offers monthly skincare and personal wellness tips through Botanica's healthy and beauty blog.
Mention this article to receive 15% on your next summer skincare service.
ABOUT BOTANICA DAY SPA
Located in downtown Clearwater, Botanica Day Spa specializes in natural treatments for the body, skin and nails. Recognized in 2013 as first runner-up for Creative Loafing's "Best of the Bay" awards, Botanica was voted first runner-up for Best Day Spa and first place for Best Mani/Pedi. Botanica was also voted "Best of Tampa Bay" for Brazilian bikini waxing, eyebrow shaping and therapeutic massage by CitySearch in 2010. With an emphasis on the use of organic and natural product lines in a cutting-edge beauty services setting, Botanica's staff is comprised of 12 fully licensed aestheticians, nail technicians, massage therapists and makeup artists offering a full menu of luxury spa services. The spa celebrates its twentieth year in business in 2014. For more information, please visit http://www.BotanicaDaySpa.com.