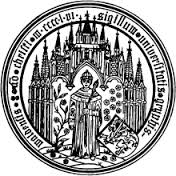 Historic Biological References @ EurekaMag.com
Mannheim, Germany (PRWEB) May 14, 2014
EurekaMag.com has published 45,500 historic references of original biology research articles published before 1940. A large part of these original contributions were published in German language. For many of these articles, the references at EurekaMag.com include an English summary of their original scientific content authored in German.
The Life, Earth & Health Sciences Research Section 27 contains a subset of the total of over 45,500 historical biology references from before 1940. It covers articles ranging thematically from plant to animal physiology with practical implications for agricultural crop and livestock production.
The Life, Earth & Health Sciences Research Chapter 26032 presents historic references and (translated) abstracts on early biological research including articles on early isolation of the virus causing fowl plague (bird flu), the annual rhythm of migratory birds, transplantation of micromeres from one echinoid-larva to the animal half of another larva, on the activity of cellular poisons upon sea urchin eggs, development in the amount of chromatin and increase in the size of chromatin particles in chronically As-poisoned lines of Euglena gracilis, the recognition of the cause of small hemorrhages in the gastrointestinal tract, an interpretative review of the literature on the relations of climate to human physiology, and on the testing of preserving materials on different commercial fish.
Other historic references in this chapter cover the lymphatic reaction in tuberculosis and a study of the normal and pathological blood picture of the rabbit, tests giving rabbits or cats repeated small doses of cardiazol or coramin, measuring of respiratory coefficient, and rest-respiration after KCN poisoning in rabbit and guinea-pig, and identification of Leukotaxine in inflammatory exudates as a substance capable of increasing capillary permeability and inducing leukocytic migration.
Established in 1998, EurekaMag.com is a publisher of references in biology, in the applied life sciences agriculture, horticulture and forestry, in the earth sciences, in the environmental sciences, and in the medical and health sciences. The site currently contains a total of 36.9 million bibliographic references and 20.8 million abstracts from as early as 1703.
The site also features expert literature searches on user-requested biological, geographical and health subjects, a mobile version for smartphones and frequently updated accounts at Twitter, Facebook, LinkedIn and Google+.