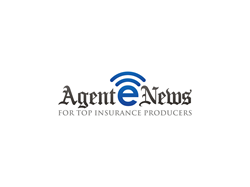 It was an honor to be able to show what a great networking meeting ICMG is through such an up-and-coming medium.
Scottsdale, AZ (PRWEB) May 14, 2014
In the spirit of ICMG's specialization in strategic alliances, Agent Link and ICMG recently teamed up to make a video chronicle of the 30th annual ICMG conference at the prestigious Talking Stick Resort hotel and casino in Scottsdale, Arizona. In addition to documenting ICMG's 30th year of connecting the insurance industry through networking and strategic partnerships, Agent Link's expert video production team shot more than 30 candid interviews with key ICMG members about the value of the annual meeting and what separates it from other insurance industry conferences.
There was considerable consensus amongst video participants. ICMG is the premier nonprofit association that fosters strategic alliances between insurance and financial services companies, providing targeted networking opportunities, industry knowledge, and the necessary resources to build thriving business relationships. The group's keystone is this annual meeting, which is renowned for being "the best in the industry" for meeting potential alliance partners, solidifying ties with existing partners, and connecting with hundreds of colleagues with information to exchange.
"The AgenteNews ICMG video is very comprehensive," said American National Insurance's Direct Marketing and Sales VP Richard S. Katz. "And it does a fantastic job of capturing what makes ICMG unique and valuable within the insurance industry."
All in all, Agent Link's coverage should provide no less than three final video products.
"We felt privileged to be able to film at this year's ICMG conference," said Agent Link President Senia Gramajo. "It was an honor to be able to show what a great networking meeting ICMG is through such an up-and-coming medium."
###
About AgenteNews:
AgenteNews is an online publication distributed to half a million life, health and annuity agents and advisors. It contains insightful articles that help agents grow their business and keep them up-to-date with the insurance and financial services industry. Article contributors for AgenteNews consist of insurance and financial services professionals who write about their fields of expertise: sales, marketing, financial planning, Medicare, life insurance, annuities, long-term care insurance, or even technology. Visit http://www.agentenews.com for more information.
About Agent Link:
Agent Link is a leading insurance marketing and consulting firm serving IMOs, FMOs, MGAs, insurance carriers, industry vendors, and insurance agents. Agent Link's team of professionals stands out for its wide range of marketing services that integrate high-powered multimedia channels for brand exposure, content marketing, and lead generation. With innovative market research and an award-winning creative force, Agent Link is dedicated to getting results. For more information, visit http://www.agentlinkmarketing.com.