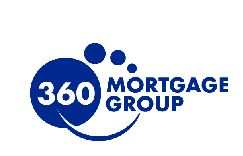 Austin, TX (PRWEB) May 15, 2014
360 Mortgage Group, LLC (360 Mortgage Group), a privately-owned mortgage banker with a primary focus on third party origination, announced today its Reverse Mortgage Division has expanded its production infrastructure by launching a retail branch model to support reverse mortgage production throughout the United States. This new retail branch model is the Reverse Division's third production channel for the reverse mortgage market, and will supplement its wholesale and inside-direct sales channels. As a first step in its national expansion plans, the Reverse Division has opened its first branch in Dallas, Texas and currently has additional retail branches pending in seven other states.
In conjunction with the launch of its new retail branch model, 360 Mortgage Group has named reverse industry veteran Nancy Pedone as National Reverse Branch Manager of its Reverse Division. In her new role, Ms. Pedone will focus on building out the reverse mortgage retail branch network throughout the country, and hiring high quality reverse mortgage area sales managers, branch managers, and retail loan officers and operations professionals.
"360 Mortgage Group is 100 percent committed to being a leader in the reverse mortgage market. We are making the needed investments – from production talent, operational support and geographic expansion – to have the right lending infrastructure in place to provide borrowers the best reverse mortgage solution," said Mark Greco, President of 360 Mortgage Group. "Our new reverse retail branch model further extends our production access beyond our wholesale and inside-direct sales channels and will help our Reverse Division grow responsibly throughout the U.S."
Nancy Pedone, National Reverse Branch Manager
Ms. Pedone brings more than 16 years of mortgage industry knowledge and nine years of reverse mortgage leadership experience to her new position. Most recently, Ms. Pedone served as National Sales Manager for Retail at American Advisors Group, the number one reverse mortgage lender in the U.S., where she focused on increasing the retail sales force. Previously, Ms. Pedone was National Sales Manager at Network Funding, responsible for the growth and development of the Reverse Division through various channels in 34 states. In addition, she was Vice President, Regional Sales Executive at Security One Lending, with direct responsibility for the new region business growth and built and managed a team of 40 reverse mortgage loan officers during her career, Ms. Pedone also at MetLife Home Loans, Countrywide Bank/Bank of America and Homestead Funding.
"I could not be more excited to have Nancy join our Reverse Division to lead our national reverse retail branch team. I have previously worked with Nancy, and she is a gifted leader with significant retail branch experience, and a history of building strong teams to deliver results at some of the largest lenders," said Reverse Mortgage Division Manager Mike Suits. "The reverse branch model at 360 Mortgage has been designed to give all branch managers and loan offices the unique ability to grow their reverse mortgage business, without the micro-managing practices found in the majority of other lenders branch programs. Nancy is a perfect fit to lead this new reverse channel."
For more information on 360 Mortgage's Reverse Division or to contact Nancy Pedone please call (610) 496-9249 or email npedone(at)360mtg(dot)com.
360 Mortgage's Reverse Division is currently licensed for reverse mortgage loans in the following states; Alabama, Arkansas, California, Colorado, Delaware, Florida, Georgia, Idaho, Illinois, Indiana, Iowa, Kansas, Kentucky, Louisiana, Maine, Maryland, Minnesota, Mississippi, Missouri, Montana, Nebraska, New Jersey, New Mexico, Ohio, Oklahoma, Oregon, Pennsylvania, South Carolina, Texas, Utah, Virginia, Washington, West Virginia, Wisconsin, Wyoming and the District of Columbia.
About 360 Mortgage Group, LLC:
Established in 2007, 360 Mortgage Group, LLC (NMLS ID#155922) is a privately owned mortgage banker with a primary focus on third party origination that has successfully utilized its high-technology platform to provide better communication and customer service to business partners. An approved Fannie Mae seller/servicer, Freddie Mac seller/servicer and Ginnie Mae Issuer, 360 Mortgage Group is headquartered in Austin, Texas and provides services in 44 states across the country. In 2014, the company launched its Reverse Mortgage Division. For more information on 360 Mortgage Reverse Division please visit http://www.360reverse.com. 360 Mortgage Group has emerged as an industry leader in refinancing under Home Affordable Refinance Program (HARP) 2.0. For more information on 360 Mortgage Group, please visit https://www.360mtg.com.
Media Contact:
John Lovallo of LEVICK - Telephone: 917-612-8419 - Email: jlovallo(at)levick(dot)com