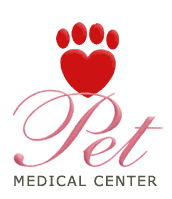 Dogs really don't see NexGard as a medication. To them, it's a treat!
Temecula, CA (PRWEB) May 14, 2014
Pet Medical Center is pleased to announce that their veterinary hospital in Temecula CA is approved to prescribe NexGard for canine flea and tick control. This adds another option to the already extensive selection of quality brand-name medications available from Pet Medical Center's pharmacy.
NexGard is a new oral flea and tick control medication from the makers of Frontline Plus, a topical product that has long been the #1 choice of veterinarians. NexGard offers the same high level of protection from fleas and ticks that vets have come to expect from Frontline Plus, without the mess and hassle of applying topical medication to a dog's skin.
According to Dr. Isabelle Bach of Pet Medical Center, NexGard is already proving popular with dog owners. "They're excited to find out that they can now control both fleas and ticks with an easy oral medication." Prior to the release of NexGard, oral medications like Comfortis and Trifexis were only effective on fleas, forcing dog owners to choose between the hassle of applying a topical medication or the risk of leaving their pets unprotected from ticks.
NexGard also seems more appetizing than other oral flea control products. It is the first product to come in a soft, beef-flavored chew, which 89 percent of dogs snapped up happily in a manufacturer's study. "It's very similar to HeartGard in flavor and texture," reports Dr. Bach. "If you have your dogs on that medication, you already know that they'll do anything for it. They really don't see it as a medication. To them, it's a treat!"
The active ingredient in NexGard is afoxolaner, which kills fleas by over-stimulating their nervous systems. As the medication takes effect, the fleas climb to the top of the dog's coat so pet owners can actually see NexGard in action. A recent study showed that 100 percent of the fleas die within 24 of giving NexGard.
Although NexGard does not kill flea eggs and flea larva directly like Frontline does, it effectively destroys flea populations on a dog by killing adults so quickly that they are not able to reproduce. With regular use of NexGard at 30-day intervals, dogs can be kept flea- and tick-free easily and safely.
About Pet Medical Center
Pet Medical Center is a full-service veterinary clinic for dogs and cats providing expert care in a professional, friendly, and compassionate environment. Dr. Isabelle Bach uses state of the art diagnostics to provide individualized treatment for pets of all ages to ensure high quality of life. Preventative care as well as pet surgery, dentistry, emergency care, and pet boarding is available.
Contact Information:
Pet Medical Center
40150 Winchester Road, Suite 4
Temecula, CA 92591
(951) 676-3531
http://www.petmedicalcenter.net/