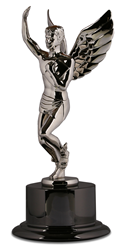 We're very humbled to win a second award for this promotion.
Ottawa, ON (PRWEB) May 14, 2014
Launchfire Interactive has won a Platinum Award at the 2014 Hermes Creative Awards for its "Match n' Win" campaign for Maple Leaf. Hermes Creative Awards recognizes outstanding work in the industry while promoting the philanthropic nature of marketing and communication professionals. The Platinum Award is the organization's highest distinction, and is awarded to a very small number of entries.
There were over 5500 entries from throughout the United States, Canada and several other countries in the 2014 competition. Entries came from marketing and communication departments, advertising agencies, PR firms, design shops, production companies and freelancers. The awards are administered and judged by the Association of Marketing and Communication Professionals (http://www.amcpros.com). The international organization consists of several thousand marketing, communication, advertising, public relations, media production and freelance professionals.
The award-winning promotion combined the familiar concept of recipe marketing with the excitement of video-poker to create a unique and fresh experience for consumers. "We're very humbled to win a second award for this promotion." said Launchfire's co-founder AJ Pratt. "We wanted to make sure consumers learned about Maple Leaf's stellar product line in a fun and engaging way".
Since 1999 Launchfire has built gamified consumer promotions and employee training programs that have worked for some of the world's biggest brands.