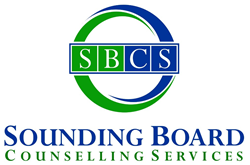 Approach time like another valuable commodity—money.
Toronto, Ontario (PRWEB) May 21, 2014
Two friends encounter each other when they are out shopping:
June: "Sally! It's been a while. How are you?"
Sally: "I've been so busy [insert list of "very important" things Sally has been up to]."
June: "I'm swamped too [insert list of "very important" things June has been up to]."
Sally: "Well, we really should grab a coffee and catch up some time."
June: "You bet! If we are ever able to find the time."
This may sound familiar in our multitasking culture, filled with people bogged down by a sense of having no time. Finding ways to break the pattern and better manage time can help reduce stress and improve overall mental health. Here are three strategies that one can implement without spending any money:
1) Perspective: Approach time like another valuable commodity—money. Like money, time can be budgeted, using this simple formula: Time in a week minus total of fixed time expenses = variable time expenses.
For example, there are 168 hours in a week. If a person factors in 56 hours per week for sleep (8 hours per night), 50 hours for work and commute, 20 hours for meal preparation, consumption and clean up, the total is 126 hours of fixed time expenses.
Subtracting that number from the total number of hours in a week results in a total of 42 hours of variable time expenses in a week. That's an average of 6 hours a day! Every person has different fixed time expenses (work, classes, housework, etc), and therefore a different variable time number to work with.
Trying to figure out the best way to spend that variable time? That's the next P.
2) Prioritize: After completing the above activity most people discover they either have more fixed time expense then they thought or more variable time then they thought. For those in the first category, it is important to see how many of those fixed time expenses are truly fixed. Is it possible that time at work can be decreased or that a loved one could help with meal preparation? Figure out what is most important and make those the fixed time expenses, and leave the other for the variable time expenses or remove them from the week completely, if possible.
Most people are in the latter category and realize that when their week is broken down, they have more variable time than they thought. If this is the case, take an honest look at how this variable time expense is being spent. Many people spend more time than they realize doing activities such as watching TV, playing video games, or surfing the Internet. This is not to say that it is necessary to cut these activities out of the week. However, it's important to recognize that variable time is where there is room for choice and flexibility. The people that are most likely to say that they're too busy to do what they really want are often not prioritizing their variable time and filling it with activities that are time wasters.
3) Pace: It's so easy to be in a rush to get to the next thing that the "now" ends up getting lost. Slow down a bit! Be mindful. If this is difficult, remember to breathe and look to children and animals who are particularly good at being in the moment. Also, allow for breaks, whether that be reading the newspaper, drinking a cup of tea, or taking a bath. Time is valuable. Try to appreciate it.
Better time management is an important factor in lowering stress and increasing life pleasure. And while it is not easy, it is something that anyone can do. Just remember the 3 P's: Perspective, Prioritize and Pace!
Want to speak to someone about time management and live in the Toronto or Hamilton, Ontario area? Contact Sounding Board Counselling Services at soundingboardonline.com to schedule a counselling appointment.