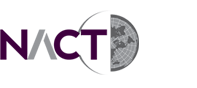 NACT's partnership with WCGS expands this offering to the cloud.
Chicago, Illinois (PRWEB) May 13, 2014
NACT Solutions, a leading provider of switching and software solutions for the telecom industry, expanded its product line and premiered the new VinciPBX, a series of standalone and multi-tenant PBXs, at International Telecoms Week (ITW) 2014.
NACT's new on-premises PBX line includes the Vinci Mini PBX, which can handle up to 200 concurrent calls. This telephone-sized system offers features including personalized greetings, directory tree and a customizable, automated IVR.
Also available on the premises is the Vinci Micro PBX. The Vinci Micro handles 100 concurrent calls and includes all features available with the Vinci Mini, while taking up the same amount of space as a computer mouse.
NACT's partnership with WCGS expands this offering to the cloud, with single or multi-tenant options available. The multi-tenant cloud service, available for resale, allows multiple instances of the PBX with separate greetings and subsidiaries. The standalone option can offer one instance of the same system within multiple locations, for businesses with more than one office.
Along with standard handsets, the VinciPBX also has the ability to interconnect with Mac, PC, iPhone or Android softphone applications.
ITW is an annual meeting of the international telecoms wholesale industry. Here, companies gather to buy and sell voice and data products and services. For those attending ITW, NACT is available in the East Tower in the Purple Level at Booth number 1122. For more information on the VinciPBX, contact sales(at)nact(dot)com.
About NACT Solutions:
NACT is the world's leading provider of Prepaid and Carrier Switching Solutions. They have sold and installed more than 650 switching platforms - in 26 countries - that control more than 12 billion minutes of traffic annually. NACT's Vinci, and Vinci Softswitch Solutions insure that service providers can deliver the latest in VoIP and Next Generation network services, while maximizing profits using real-time billing, routing and rating. White-labeled Calling Cards, Pinless, TopUp, and Mobile Application solutions are available through the Pincaso Web Portal. NACT also offers scalable, feature-rich PBX solutions available now for retail and wholesale. NACT's highly trained staff provides customers with expert, US-based, 24/7 technical support. For more information, please visit http://www.nact.com/.
Contact:
NACT Solutions
Lindsay Nimphius, 801-802-3000 x 109
lindsay(dot)nimphius(at)nact(dot)com