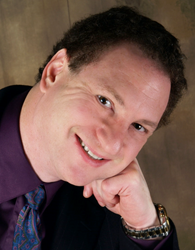 Wayne, NJ (PRWEB) May 13, 2014
Dr. Laurence C. Breiterman of Advanced Dental Techniques in Wayne, NJ is bringing awareness to the community about the relationship between gum disease treatment and whole body dental health in honor of May as National Physical Fitness and Sports Month. Because periodontal infection, like any other systemic infection in the body, can hamper sports performance and reduce athletes' energy, Dr. Breiterman offers effective gum disease treatment options that can restore not only oral health but overall health and energy as well.
A periodontal infection in the early stage is referred to as gingivitis. At this point, the visible symptoms can include swelling, redness, bleeding and tenderness of the gums. This happens when bacteria from plaque is not properly removed. Left untreated, gingivitis can become worse, causing periodontitis or full gum disease. Periodontitis has been shown to increase the risk of many medical conditions such as diabetes and heart disease. Further research also shows how it can negatively affect athletic ability. Even the weekend warrior can experience a decline in performance if infection is allowed to persist. Maintaining healthy gums truly is a matter of whole body dental health.
Because of his commitment to patients' overall health, Dr. Breiterman offers advanced gum disease treatment to Wayne, NJ residents in the form of the Laser Assisted New Attachment Procedure (LANAP®), the first laser-based method of gum disease surgery to ever be cleared for use by the U.S. Food and Drug Administration. In conjunction with good home oral care, LANAP® can help more people to achieve and enjoy the level of whole body dental health they deserve. Brushing at least two times per day, ideally with a sonic toothbrush and regular flossing are among the primary means of preventing the formation of periodontitis. Even elite Olympic athletes are susceptible to the effects of gum disease and the ongoing bacterial infection in the body.
Dr. Breiterman invites all Wayne, NJ area residents to visit his web site or his office to learn more about LANAP® or other forms of gum disease treatment that may be able to help them. He and his staff want to help all of their patients achieve the level of healthy smile and healthy body they need for optimal performance every day.
About the Doctor
Advanced Dental Techniques is a general practice offering personalized dental care for Wayne, New Jersey patients. Since graduating from the University of Medicine and Dentistry of New Jersey, Dr. Laurence C. Breiterman's desire to become one of the best has led him to pursue almost 3,000 hours of continuing education. In 2007, Dr. Breiterman received the Mastership Award from the Academy of General Dentistry, which recognizes a dentist's commitment to advanced dental education. He is part of one percent of dental professionals providing the LANAP® FDA cleared laser procedure for gum disease treatment. Dr. Breiterman is also a Fellow in the International Congress of Implantologists and a member of the American Academy of Cosmetic Dentistry. To learn more about Advanced Dental Techniques and their dental services visit their website at http://www.newjerseygumsurgery.com and call (973) 694-2835.