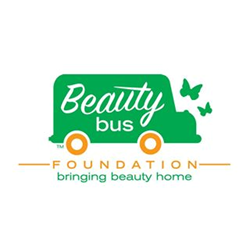 Thank you, Beauty Bus for being at Prom!
Los Angeles, CA (PRWEB) May 15, 2014
Since 2011, Beauty Bus Foundation and No Worries Now have partnered to provide teens with life-threatening illnesses a very special Prom. This year's prom, Thursday, June 12, 2014 will be at Madame Tussauds Wax Museum in Hollywood. Teens will start their day at the Beauty Bus Pop-Up Salon to have their hair styled and make-up applied for this special event, before dancing the night away.
About Beauty Bus Foundation
Beauty Bus Foundation is a non-profit 501(c)(3) organization that delivers dignity, hope and respite to terminally or chronically ill men, women, children and their caregivers through beauty and grooming services and pampering products. Beauty Bus accomplishes this mission through: In-Home beauty and grooming services, Pop-Up Salon events and the Bags of Beauty Program. Beauty Bus brings the lift and gift of beauty to individuals whose disease or condition does not allow them to access a salon or spa.
About No Worries Now.
No Worries Now is a 501(c)3 nonprofit dedicated to improving the wellbeing of teens with life-threatening illnesses now. Their annual proms make an immediate impact on patients' emotional wellness by providing an escape from daily treatment schedules and a chance to dance – especially for those teens who may not live long enough to attend their own proms.
About You've Got Funds
YouveGotFunds.com is a Crowdfunding website designed to help raise money for charitable causes, new start-ups or creative projects. Donate now at http://www.youvegotfunds.com/profile.php?pid=314
For further information, contact Ellen Sperling at info(at)youvegotfunds(dot)com or call 818-569-3018