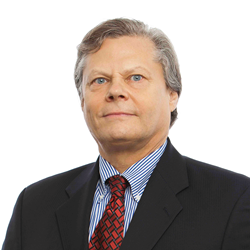 My thanks go out to the Houston Technology Center for this honor and for their years of dedication to growing businesses in Houston. I am humbled to share the stage with so many of this city's finest entrepreneurs.
Houston, TX (PRWEB) May 15, 2014
The Houston Technology Center was recently named by Forbes' as one of "Ten Technology Incubators Changing the World." On Thursday, May 15, 2014 the Houston Technology Center will host "A Celebration of Entrepreneurs," a black tie gala to honor Raymond Plank. Mr. Plank, a World War II bomber pilot and founder of the Apache Corporation, will be presented with a lifetime achievement award at the 2014 Celebration in recognition of the legendary business and financial acumen he has employed to help create 21st century Houston.
In addition to Mr. Plank, the event also honors other shining stars of Houston's entrepreneurial community, including Bluware Founder and CEO Rick Jones.
"My thanks go out to the Houston Technology Center for this honor and for their years of dedication to growing businesses in Houston. I am humbled to share the stage with so many of this city's finest entrepreneurs," said honoree Rick Jones, CEO and founder of Bluware, Inc.
Bluware's president Deborah Simmons congratulated Rick saying, "The culture of a company is a direct reflection of the character of its founder. Rick's intelligence, integrity, and creativity are the seeds of Bluware's vibrant culture and financial success. His influence continues to shape the company as we expand and evolve. From Bluware's customers, suppliers, and employees, thank you, Rick, and congratulations."
Bluware is excited to support our CEO and founder Rick Jones as he is honored by this prestigious organization alongside Mr. Plank. Rick has been developing computer applications for the space, manufacturing, electrical utility, and oil & gas industries for over 35 years. He founded Bluware in 1987 to provide the best software engineering talent to the oil & gas industry. He is also a founding partner of Indigo Beam and serves on the Board of Directors for EmLogis; as a voting member of the Jones Partners program of the Rice University Jesse H. Jones Graduate School of Business; and as a major sponsor and member of MoreToLife.com, a personal improvement non-profit organization.
The gala will be held at 6:30 pm at the Hyatt Regency Houston.
About HTC (from houstontech.org):
The Houston Technology Center is the largest technology business incubator in Texas, advancing the commercialization of emerging technology companies in the greater Houston area. HTC serves as the nexus of new ideas, technological innovation, and entrepreneurship. Each day, the staff and partners of the Houston Technology Center work closely with entrepreneurs and startup companies providing them with in-depth strategic and tactical business guidance, fundraising advice, and connecting them to opportunities, allies, and capital. As a catalyst for change, economic growth and development, HTC's focus is to assist in the acceleration and commercialization of emerging technology companies. Each company is treated individually according to their position in the Acceleration Pathway and their unique needs. As a 501(c)(3) nonprofit organization, HTC assists Houston-based entrepreneurs within several key sectors: energy, information technology, life sciences, nanotechnology, and NASA/aerospace.
About Bluware:
Founded in 1987 in Houston, TX, Bluware deploys scientific technology solutions that help geoscientists and engineers increase asset value. Our E&P Solution Architects work with industry leading companies, across all the leading interpretation platforms, to deliver competitive advances as usable software. Bluware's philosophy enhances the flexibility and responsiveness of the Agile methodology with a rigorous attention to budget predictability, and the delivery of concrete improvements at every iteration. Our sprint-based approach offers customers project visibility and full-lifecycle support to deliver rapidly available enhancements in software integration, workflow efficiency, data management, and scientific algorithms. We consistently receive recognition for delivering measurable improvements to the exploration and production economics that help our customers grow.