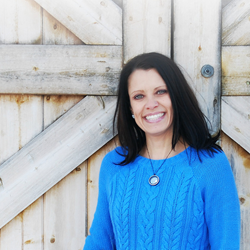 It's a great team and I am excited to be be a part of it.
Toronto, Canada (PRWEB) May 15, 2014
GoTo Marketers today announced the addition of Melanie Adamich to its growing roster of talented digital marketers in the role of senior partner, digital marketing effective May 5,2014. Adamich brings over fifteen years of marketing experience and has extensive knowledge of all the marketing elements, strategies, and tactics to help organizations achieve their growth plans in today's digitally focused world. Prior to joining GoTo Marketers, Melanie was the marketing director for HDI, the client services director for a Colorado interactive agency, and marketing director for Recruiting Solutions. Melanie holds a BA in English from Metropolitan State College of Denver.
William Goddard, founder and managing partner said, "Melanie's extensive experience in the help desk and ITSM space will be invaluable to our growing list of clients in those spaces. She is the perfect complement to our team and our clients are extremely lucky to now have access to her industry and marketing expertise."
Melanie Adamich on joining GoTo Marketers: "The problems GoTo Marketers solve for organizations of all sizes was a very attractive opportunity, and I am looking forward to contributing to my new company's success."
About GoTo Marketers
Founded in 2012, GoTo Marketers is a digital marketing and business development agency with a focus on technology and software. Strong believers in sales and marketing alignment, we bring all the elements to the table your company needs and ensure you get the most out of the growth investments you make.