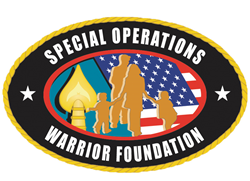 Tampa, FL (PRWEB) May 16, 2014
The first-ever Special Operations Golf Tournament of South Florida is this Sunday at the Turnberry Isle Miami resort in Aventura, FL.
Proceeds from the tournament will be donated to the Special Operations Warrior Foundation, one of the nation's top-rated organizations according to Charity Navigator, a leading nonprofit watchdog group.
The SOWF provides the children of fallen U.S. Special Operations personnel of all four branches of service, with scholarship funds for a post-secondary education; and families of the fallen with educational and family counseling. It also sends overnight cash grants to families of wounded and hospitalized special operations warriors, so they can get to their loved one's bedside as quickly as possible.
Hyundai is the presenting sponsor of the tournament. The winners of the tournament will be invited to compete at the Hyundai Invitational National Final in October at the Cascata Golf Club in Las Vegas, with the winners from 50 other Hyundai Invitational tournaments.
It's not to late to play in the Special Operations Golf Tournament of South Florida. To register, visit http://www.specialopsgolf.org and use the code HYUNDAI to sign up for $165 per player.
Additional sponsors include The Trump Organization, Jet Blue, SunTrust, Bacardi, Whole Foods, Mayors Jewelers and the Ortega Cigar Company.