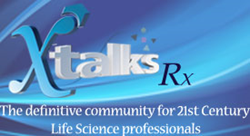 Toronto, Canada (PRWEB) May 15, 2014
Globally, Cambrex offers a variety of technology-driven products and services that accelerate the development of small molecule therapeutics from custom development to commercial manufacturing, including advanced chemical synthesis, enzymatic biotransformations, high potency APIs, high energy chemistry, controlled substances and formulation of finished dosage form products.
For more information or to register for this webinar, visit: Quality, Speed, Flexibility and Customer Focus in API Manufacturing: An Introduction of Cambrex through Customer Case Studies.
Xtalks, powered by Honeycomb Worldwide Inc., is a leading provider of educational webinars to the global Life Sciences community. Every year thousands of industry practitioners (from pharmaceutical & biotech companies, private & academic research institutions, healthcare centers, etc.) turn to Xtalks for access to quality content. Xtalks helps Life Science professionals stay current with industry developments, trends and regulations. Xtalks webinars also provide perspectives on key issues from top industry thought leaders and service providers.
To learn more about Xtalks, visit http://xtalks.com.
For information about hosting a webinar, visit http://xtalks.com/sponsorship.ashx.
Contact:
Michelle Tran
Tel: +1 (416) 977-6555 ext 284
Email: mtran(at)xtalks(dot)com