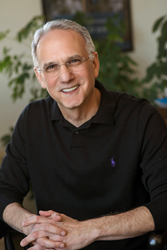 My chief concern here is that we sometimes leave robust notions of community out of collective impact discussions and implementation efforts.
Bethesda, Md. (PRWEB) May 15, 2014
Rich Harwood, founder and president of The Harwood Institute for Public Innovation, will deliver a keynote address on collective impact May 20 at a three-day conference co-sponsored by The Aspen Institute for Community Solutions and The Collective Impact Forum.
During the event, Catalyzing Large Scale Change: The Funder's Role in Collective Impact, Harwood will speak about "Putting Community in Collective Impact." In it, he will address the five characteristics he's identified that can make or break collective impact efforts - and that are often overlooked. Following his talk, Harwood will lead a discussion about engaging communities in collective impact efforts.
The conference is geared toward grant-makers and takes place May 19-21 in Aspen, Colo. More than 220 people are scheduled to attend.
The Collective Impact Forum is an initiative of the Aspen Institute Forum for Community Solutions and FSG, a nonprofit consulting firm focused on collective impact. FSG defines collective impact as "the commitment of a group of actors from different sectors to a common agenda for solving a complex social problem."
Harwood's talk is based on an article he published recently in the Stanford Social Innovation Review. "The collective impact approach offers a pathway for organizations to join together and scale change efforts that get results," he writes.
"My chief concern here is that we sometimes leave robust notions of community out of collective impact discussions and implementation efforts. At times, the very nature of community seems like an afterthought, even a nuisance."
The conference is supported by an array of funders including The Bill & Melinda Gates Foundation, The Knight Foundation, Lumina Foundation, The William and Flora Hewlett Foundation and The Robert R. McCormick Foundation.
The Harwood Institute is a national nonprofit organization based in the Washington, D.C.-area. Harwood has spent more than 25 years teaching and coaching people and organizations in towns and cities across the nation to identify and solve challenges ranging from unemployment and school drop-out rates to crime and poverty – but doing so in a way that builds the capacities of communities themselves. Harwood also has worked to transform the country's public discourse.
Harwood is also on a nationwide tour, Reclaiming Main Street, to tackle the acrimony in public discourse and train 5,000 people to become public innovators – those with the mindset and skills to tackle challenges in their communities. On the Institute's online forum, Townhall, people can share their aspirations for their communities.
During a recent stop in Colorado Springs, Colo., The Colorado Springs Business Journal described Harwood as "arguably the nation's leading crusader for community action."
As part of his work, Harwood helped the people of Newtown, Conn. grapple with the 2012 mass shooting in which 26 children and educators were killed at Sandy Hook Elementary. There, he guided a 28-person task force in coming to a unanimous decision on the fate of the school.
A prolific author, Harwood's studies have chronicled the most vital issues of our time. His books include "The Work of Hope: How Individuals and Organizations Can Authentically Do Good"; "Hope Unraveled"; and "Why We're Here: The Powerful Impact of Public Broadcasters When They Turn Outward."
He has appeared on media including MSNBC, NPR, CNN's Inside Politics and the Don Lemon Show, The NewsHour with Jim Lehrer, Special Report with Brit Hume and C-SPAN. He also has been featured in international press such as German Public Radio, China Central Television and Voice of Russia Radio.